Free Weekly Series Explores Native American and Indigenous Studies
"Native American and Indigenous Studies Research Now" is a free series of presentations covering topics ranging from language preservation and recovery to an exploration of a Native American jazz musician to sacred land recovery. The series, which includes the Introduction to Native American Studies class, meets each Thursday at 10:30–11:50 a.m., Sept. 26 through Nov. 21, at the Robert and Margrit Mondavi Center for the Performing Arts. It is presented by the Department of Native American Studies, housed in the UC Davis College of Letters and Science.
"I wanted to curate a research series that demonstrates the density of Native American and indigenous studies research conducted with, by and for indigenous communities, especially highlighting research by UC Davis faculty," said series organizer Jessica Bissett Perea, assistant professor of Native American studies (NAS). "The series includes current and emeriti NAS professors whose work spans the hemisphere and we also host guest scholars who are experts in critical current events. My second goal was to make this open and accessible to everyone. All are welcome to attend and participate in the series." 
Sept. 26 – "Introductions to Native American and Indigenous Studies"
Perea will speak on the eight core concepts in Native American studies: "land, indigeneity, blood, sovereignty, tradition, colonialism, nation and knowledges." These serve as frameworks to better understand a range of historic and contemporary research.
Oct. 3 – "You Are on P'atwin Land"
Loren Michael Mortimer, lecturer in the history department, will give a talk about the Native American Contemplative Garden at UC Davis, how it recognizes that the campus occupies P'atwin land and acknowledges legacies of colonial genocide.
Oct. 10 – "Chocolate Forests: The Autonomous Indigenous Peasant Communities of Petén"
Liza Grandia, associate professor of Native American studies and director of the Indigenous Research Center of the Americas, will address an indigenous peasant movement in Guatemala to reclaim sacred lands and reforest with spiritually important species for climate resiliency.
Oct. 17 – "Resounding 'Witchi Tai To' (1969-2019)"
John-Carlos Perea is a Grammy Award-winning musician and composer and associate professor of American Indian Studies at San Francisco State University. He will be joined by two other musicians for a lecture-demonstration commemorating Creek/Kaw jazz saxophonist Jim Pepper.
Oct. 24 – "Mauna Kea: Protecting the Sacred"
Renee Pualani Louis, affiliate researcher at the University of Kansas Institute of Policy and Social Research, will speak about ongoing protests against construction of an observatory on Mauna Kea, a mountain considered sacred by Native Hawaiians, located on the Big Island of Hawaii.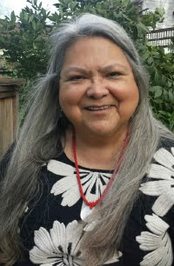 Oct. 31 – "The Hemispheric Approach of Native American Studies at UC Davis: A Personal Journey"
Inés Hernández-Ávila, NAS professor and co-founder of the Native American and Indigenous Studies Association, will talk about her career as a publicly engaged scholar and artist with a focus on the relationship between creativity, autonomy, spirit and social justice.
Nov. 7 – "Returning the Homelands: Successes in Indigenous Land Repatriation/Rematriation"
Beth Rose Middleton, Yocha Dehe Endowed Chair in California Indian Studies and associate professor and chair of NAS, will present her research on indigenous peoples in California seeing lands returned to them through legal and political processes.
Nov. 14 – "From Ethnographer to Activist: Environmental and Cultural Rights of Amazonian Indigenous Peoples"
Stefano Varese, professor emeritus of NAS and founder of the Indigenous Research Center of the Americas, shares the story of how he went from studying the Asháninka of the Peruvian Amazon to being an activist in the defense of their territory, their environment, and their spiritual understanding of their cosmos.
Nov. 21 – "Quechua Today: The Struggle to Keep Alive the Largest Native American Language"
NAS professor Zoila Mendoza will present research that addresses new efforts to revitalize the Quechua language through music, dance, festivals and the media, especially in relation to Peru's civil war and a consequent massive relocation of refugees to Lima.
New NAS monthly colloquia offered
The department is also launching a monthly colloquium. The first, on Oct. 3, is "Surviving the Missions: Indigenous Resilience Yesterday and Today," which features presentations on a protest walk to all 21 California missions; the removal of the mission bell from the UC Santa Cruz campus; and native perseverance at Mission Santa Cruz. The noon to 1:30 p.m. event takes place in the Risling Room of Hart Hall.
The series is being held in conjunction with the 50th year of Native American Studies at UC Davis and the 20th anniversary of the NAS graduate program.
For more information about the 50th anniversary of NAS, Asian American Studies, African American and African Studies, and Chicana and Chicano Studies at UC Davis, visit the College of Letters and Science's special section online about the programs.
Primary Category
Tags