Fisher and Masiel Receive Global Affairs Teaching Awards
Two College of Letters and Science faculty members have been recognized for their outstanding global engagement work with Chancellor's Awards for Excellence in Teaching of Study Abroad Awards: Jaimey Fisher, professor of German and cinema and digital media, and David Masiel, continuing lecturer in the University Writing Program.
Jaimey Fisher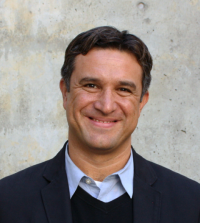 Fisher has a long history and commitment to the UC Davis Study Abroad program, having taught "World Cinema and the European Film Festival" every summer since 2009 (except 2020 and 2021 due to the COVID-19 pandemic.)
With coursework based on the Locarno and Cannes film festivals in Europe, students in Fisher's class examine contemporary cinema by considering the role of film festivals in producing, distributing and exhibiting films. This course has had a profound impact on the academic and professional pursuits of many students.  
A previous student shared, "Until this day, I feel grateful and fortunate to have signed up for the program. It was a golden opportunity to peek at and learn from all sides of the industry. It provided easy access for observation and interaction to the industry and the various people behind it." 
Fisher was the faculty director for the UC Education Abroad Program Northern Europe Regional Center, guiding students' academic progress and personal and professional success. Fisher has also advanced global learning on campus by participating in key committees that have shaped global learning goals and outcomes, including the revised Global Studies minor.
David Masiel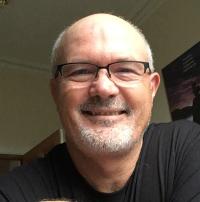 Masiel has taught inventive and impactful courses in Scotland starting in 2011. "In Search of Scotland" is a four-week immersive program in Edinburgh. An intensive writing course, students come away with a deep understanding of Scotland and improved writing skills.
Masiel is also recognized for being an understanding, effective and engaging instructor. Notably, during the COVID pandemic, he quickly identified solutions that ensured students were safe and could continue to interact with the material in engaging ways.  
A former student shared, "I can wholeheartedly confirm my time studying abroad has been the best trip of my life, but only because of the guidance David Masiel provided."
.  
Primary Category
Tags