Fellowship for Professor to Study Arab Immigrant Community in SF Bay Area
With the national focus on the southern U.S. border, the initial target of the Trump administration's travel ban on people from Muslim-majority countries has largely faded from public view. But the travel ban and the concerns it raised have not gone away. Sunaina Maira, a professor of Asian American studies in the UC Davis College of Letters and Science, has been awarded a Mellon Foundation/American Council of Learned Societies fellowship to explore how the Arab community in the San Francisco Bay Area is dealing with the fallout from those restrictions.
During the coming academic year, the Scholars and Society Fellowship will allow Maira to work with a local community organization to survey and document the Bay Area Arab community, with a particular focus on refugees. The project will produce scholarly articles, public forums and panel discussions at UC Davis and elsewhere, and a report that will be a resource for organizing and funding. It will also make possible a digital storytelling project with videos of community members.
"The missing piece in this debate has been Arab refugees," Maira said. "The policies and travel ban are still in effect and there is continuing Islamophobia and anti-
Arab sentiment. It has a chilling effect on those communities and makes people very anxious. The Bay Area has a large concentration of Arab immigrants and refugees, yet there has been little research on this community."
 'Sanctuary, Solidarity and Missing Stories' in the Age of Trump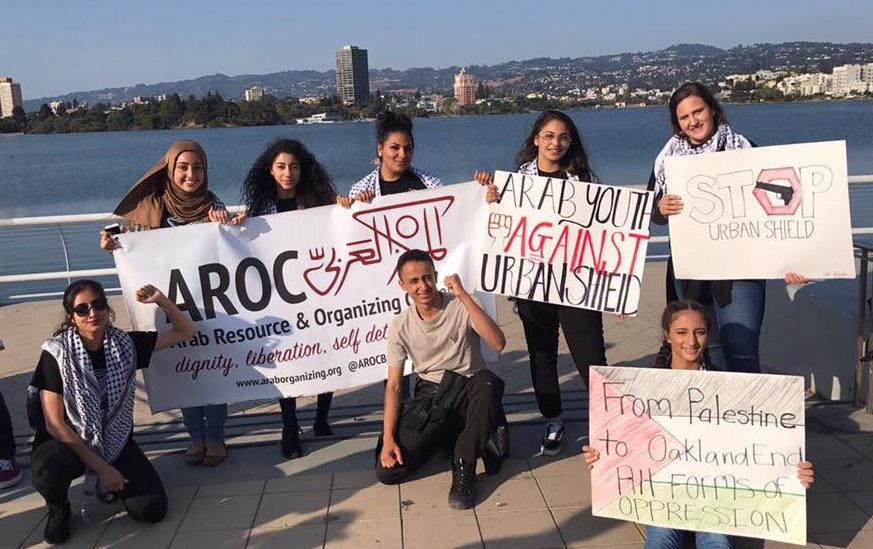 The project, "Sanctuary, Solidarity, and Missing Stories: Arab Immigrants and Refugees in the Trump Era," is public-oriented scholarship in collaboration with the Arab Resource and Organizing Center (AROC) in San Francisco.
Less than a month after Donald Trump became president, he issued an order banning immigration from seven Muslim-majority counties. In 2018, the emphasis shifted to the southern border as refugees from Central America arrived seeking asylum.
Maira's project includes gathering demographic information on the Bay Area Arab and Arab American community, such as age, gender breakdown, countries of origin and religion. According to various sources, the Arab American and Arab population in California could range from 400,000 to 700,000, with 250,000 in the Bay Area. The Arab world includes 22 countries stretching from Morocco to Iraq. According to Maira, most in the Bay Area have roots in Syria, Lebanon, Palestine, Iraq, Egypt and Yemen.
"The Bay Area is an important site for this research since it is a hub of immigrant rights activism and battles over sanctuary city and state policies," Maira said. "We can't fully understand the politics of the U.S. border regime unless we grapple with the experiences of Arab and Muslim refugee and immigrant communities who have been targeted since 2001 and in the global war on terror."
Maira's research and teaching focuses on Asian American youth culture and the politics of cultural production as well as political movements. She is the author of The 9/11 Generation: Youth, Rights, and Solidarity in the War on Terror, Desis in the House: Indian American Youth Culture in New York City, Missing: Youth, Citizenship, and Empire After 9/11, and Jil Oslo: Palestinian Hip Hop, Youth Culture and the Youth Movement.
— Jeffrey Day, content strategist in the College of Letters and Science
Primary Category
Tags