Faculty Bring Insight and Expertise to Today's Pressing Issues
Many faculty members in the UC Davis College of Letters and Science have done extensive research, writing and teaching connected to the discourses currently running through our daily lives and news feeds — racism, protests, police violence, monuments, incarceration, slavery, genocide and colonialism.
The UC Davis Humanities Institute is hosting an online panel conversation "400 Years of Resistance: Race, Policing, and Abolition" featuring two of them: Ofelia Ortiz Cuevas, an assistant professor of Chicana and Chicano studies, and Erin Gray, an assistant professor of English. They will be joined by Andrea Boyles, associate professor of criminal justice at Lindenwood University-Belleville, Illinois, and author of You Can't Stop the Revolution: Community Disorder and Social Ties in Post-Ferguson America. They will discuss the resurgence of Black protest movements against policing taking place across the nation and world since the death of George Floyd in May. The event is July 2 at 4 p.m. (PDT).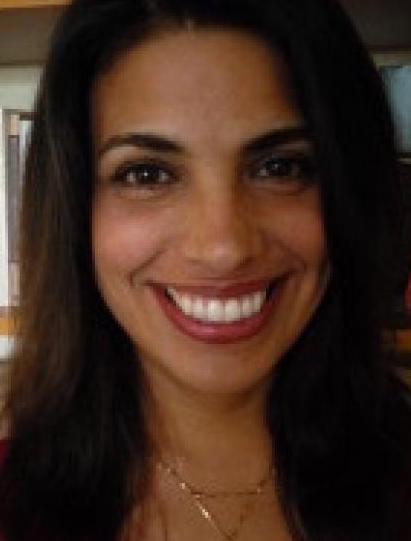 Cuevas' research focuses on race, prisons and policing. She recently wrote "Prisons and the Practice of Reimagined Futures" for Public, a journal published by Imagining America. Cuevas is completing her manuscript, Mortifications of the Flesh: Racial Violence in a Time of Crisis, which maps the historical continuities and discontinuities of policing and state violence. She is also at work on a book, Policing L.A.'s Human Terrain: The Criminal Non-Human at Point Zero. She is the author of numerous articles, including "COPS and the Visual Economy of Punishment" and "Welcome to My Cell: Housing and Race in the Mirror of American Democracy."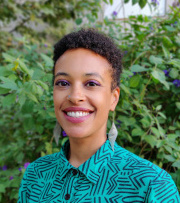 Gray is currently working on a book titled The Moving Image of Lynching: Law-Founding Violence and Liberal Terror in the United States, examining the circulation of lynching images in postcards, photography, newsreel, sound installation and re-enactment to theorize an altered history of white supremacist violence in the U.S. She is co-editor of The Black Radical Tradition in the United States, a collection of Black revolutionary theory from slavery and reconstruction to Black Power to Black Feminism that will be published next year. Gray is co-author of the article "Lynching: A Weapon of National Oppression (1932)" and author of "Anti-Lynching Laws Were Never Meant to Defend Black Lives: The Case of Jasmine Abdullah."
In addition to the event, many other college faculty in the arts, humanities and social sciences are exploring these issues in their research.
Monuments
Hulleah J. Tsinhnahjinnie, Native American studies professor and director of the C.N. Gorman Museum, is a photographer, scholar and artist who has documented the recent removal of monuments and statues. She was on hand in June to photograph the removal of a John Sutter statue in Sacramento, and last year documented events surrounding the removal of a San Francisco statue "Early Days," which depicted a Native American bowing at the feet of a cowboy and a Catholic priest. Tsinhnahjinnie's photo project, organized by the San Francisco Arts Commission, had Indigenous lawyers, activists and others pose on the pedestal where the "Early Days" statue once stood.
Melissa Bender, a continuing lecturer in the University Writing Program, co-edited Contested Commemoration in U.S. History: Diverging Public Interpretations, published in June. This collection of essays analyzes how historic sites and monuments, photographs, memoirs, textbooks, music and film are used to commemorate history and the civil rights movement, and how they resonate with society as calls mount for the removal of many monuments.
Redefining the Role of Public Monuments
Javier Arbona, assistant professor in the Department of Design and the Department of American Studies, focuses on race, space and memory. He is currently completing a book titled The City of Radical Memory: Spaces of Home Front Repression and Resistance in the San Francisco Bay Area, a study of memorial landscapes and the erasures of Black resistance against segregation during World War II.
Talinn Grigor, professor and department chair of art history, teaches classes and seminars in "The Politics of Public Art," "Art and Revolution" and "Occupy Art." Her research and teaching examine the arts of sociopolitical and environmental protests, why and how public art is created, displayed and sometimes removed, and how art history developed as a field rooted in 19th- and 20th-century imperial ideologies, European nationalism, and racial/colonial discourses.
Protest
Larry Bogad, professor and department chair of theatre and dance, is co-founder of the Clandestine Insurgent Rebel Clown Army and worked with both The Yes Men and Billionaires for Bush, protest groups that use satire and parody. He is author of Tactical Performance: The Theory and Practice of Serious Play, which explores creative protest in depth and looks at the possibilities for direct action and theatrical confrontation with some of the most powerful institutions in the world.
English professor Joshua Clover's most recent book, Riot.Strike.Riot: The New Era of Uprisings, looks at rioting as a historically concrete form of class struggle that was commonplace in centuries past, and ties it to uprisings in recent times, including those connected to police killings.  Clover was recently interviewed on the topic of riots by Mother Jones magazine.
The books by Bogad and Clover were featured in a College of Letters and Science story when they were published in 2016.
Race
History professor Gregory Downs studies the transformative impact of the Civil War, the end of slavery and Reconstruction. He is the author of The Second American Revolution: The Civil War-Era Struggle over Cuba and the Rebirth of the American Republic, monographs on Reconstruction and Mapping Occupation, an interactive digital history of the U.S. Army's occupation of the South. As a public historian, Downs co-wrote the National Park Service's theme study on Reconstruction, and was instrumental in the establishment of the first U.S. monument to Reconstruction.
Professor Justin Leroy is a historian of the 19th-century United States, specializing in African American history. He focuses on slavery and abolition, the Atlantic world, comparative histories of empire, and the history of capitalism. He is at work on a book titled The Lowest Freedom: Slave Emancipation and Racial Capitalism in the Long Nineteenth Century.
Downs and Leroy recently spoke about Juneteenth, a celebration marking the day in 1865 when enslaved people in Texas learned they'd been freed by the Emancipation Proclamation two years earlier.
Assistant professor of sociology Orly Clerge focuses on race, migration, cities, inequality and identity. Her 2019 book, The New Noir: Race, Identity & Diaspora in Black Suburbia, explores how nationality and citizenship are negotiated by the Black middle class. She co-edited Stories from the Front of the Room: How Higher Education Faculty of Color Survive & Thrive in the Academy. Clerge is currently writing a book on the political identities of Black millennials during the Obama and Trump era. She was recently interviewed about faculty of color in higher education in light of recent protests.
— Jeffrey Day, content strategist in the College of Letters and Science
Primary Category
Tags