Exhibition Looks at Indigenous People's Protests Past and Present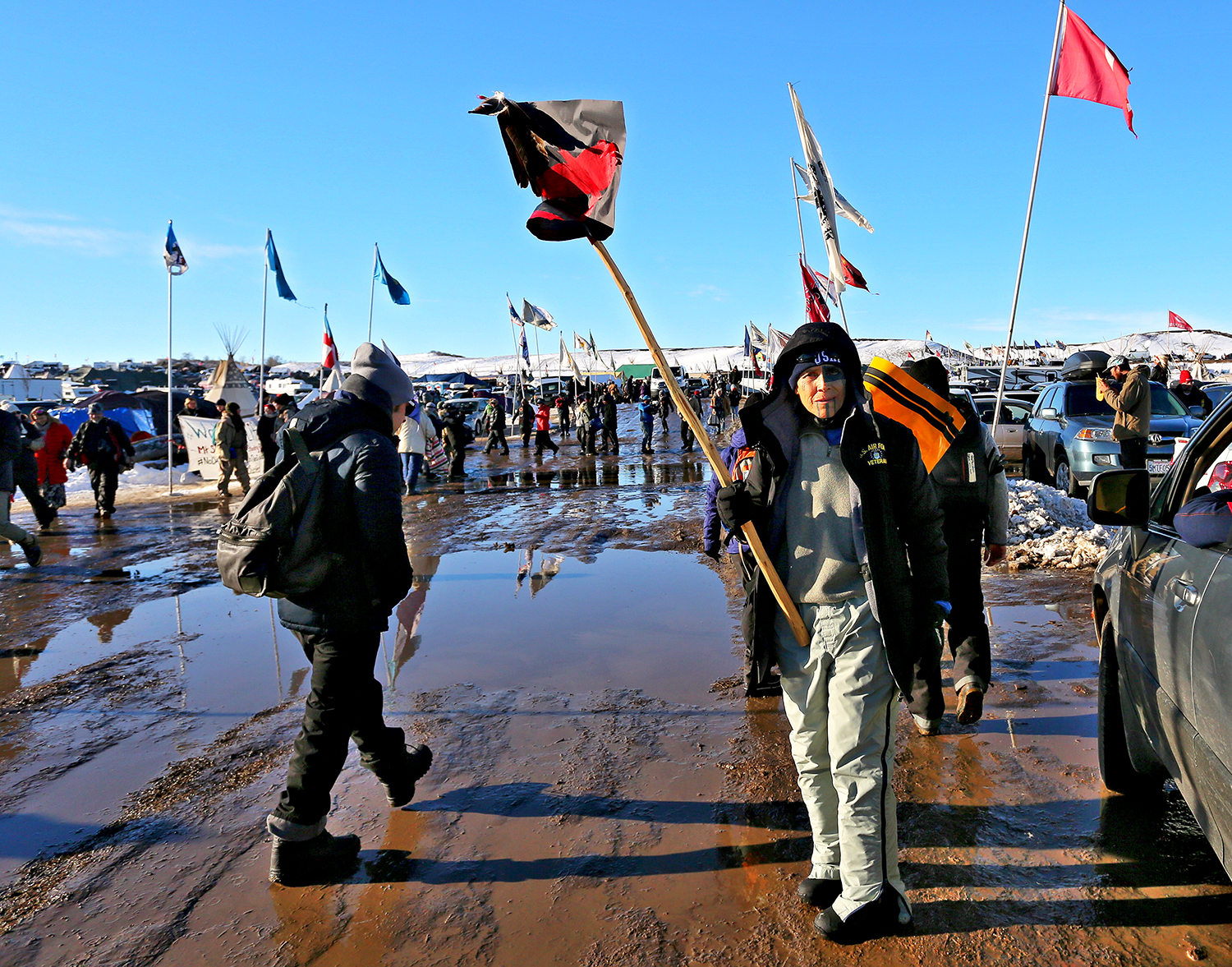 The exhibition "Protest and Prayer," about indigenous people's protests had been on the UC Davis' C.N. Gorman Museum schedule for months. Then as the opening date approached, protests over the Dakota Access Pipeline heated up with a faceoff between protesters and law enforcement.
Museum director and photographer Hulleah J. Tsinhnahjinnie headed to the Standing Rock Reservation to document those protesting the pipeline that they fear will harm water supplies and Native American sacred sites. 
At the museum, curator Veronica Passalacqua began gathering videos, posters and other artwork that tapped into what was going on in the Dakotas, but also looking back at other resistance efforts in the U.S. and similar indigenous movements globally. The resulting exhibition includes recent documentary photos, posters commemorating the Native American takeover of Alcatraz in 1969 and a shaky video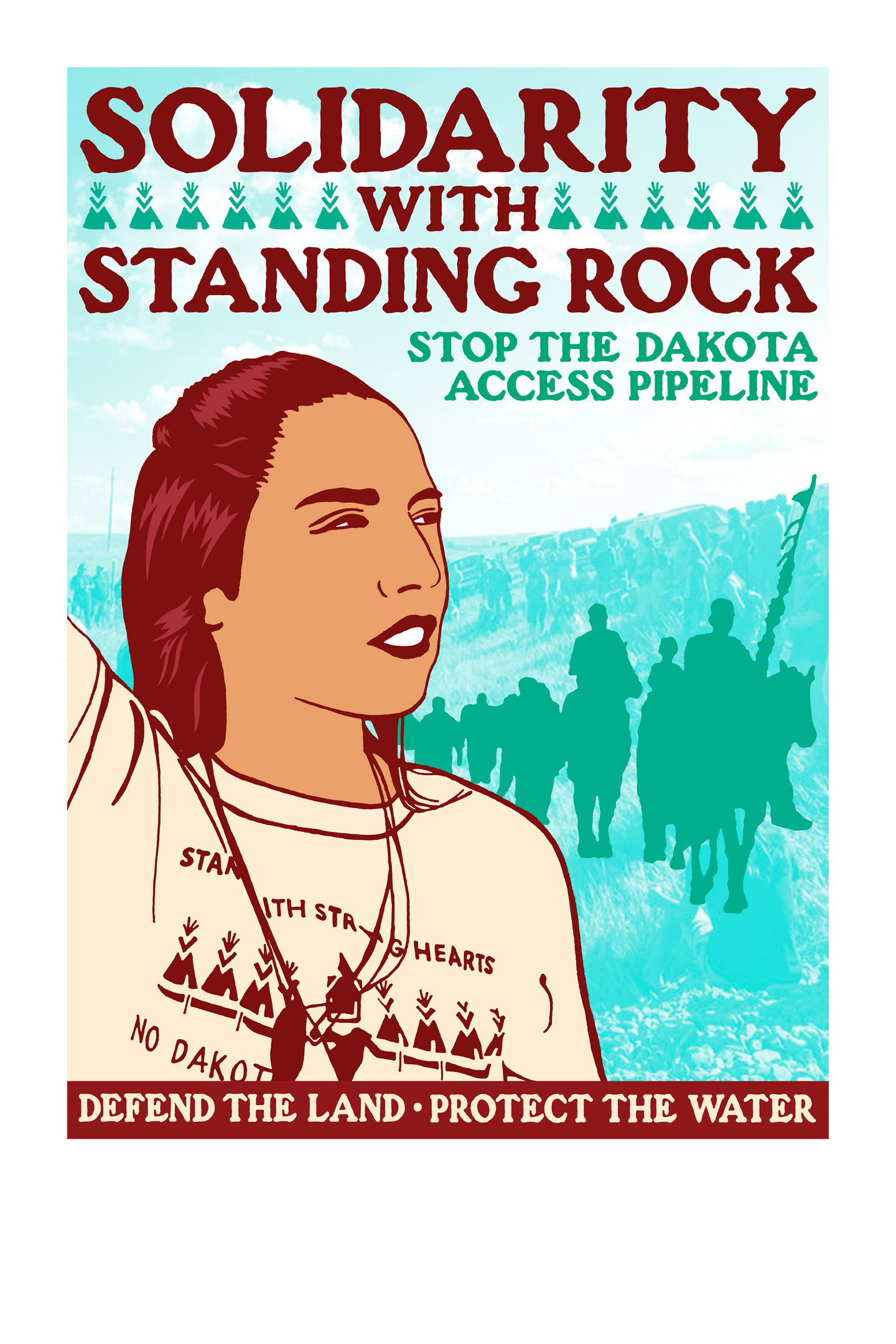 from the early 1990s of a confrontation between police and protesters over access to Indian lands.
The exhibition is made up of 40 works by 15 people, including several with UC Davis ties: Jessie Drew, professor of cinema and digital media; Glenda Drew, professor of design; and Sarah Biscarra Dilley, a doctoral student in Native American Studies, as well as Tsinhnahjinnie.
"It became clear we really needed to open it up to connect to what was going on now, especially when Hulleah decided to go to Standing Rock," Passalacqua said.
"We were able to connect with all of these artists quickly and have them engaged in the show." While much of the work draws on current events, the exhibition also makes the point of including older work to show indigenous resistance isn't something new.
"Many of these artists have a long history of using their art for political statements," she said. "So much of this work is new and relevant, but it's not all just about here and now."
A closing reception with activities and presentations will be held March 15 from 3:30 to 6 p.m. The exhibition will be on display until March 17. 
— Jeffrey Day, content strategist in the UC Davis College of Letters and Science
Primary Category
Tags