Creative Writing Connecting Arts and Communities This Spring
The UC Davis Creative Writing Series for the spring will be part of an art installation at a performing arts center, include a celebration and discussion in Woodland of a new book by a Mexican poet, and feature a Pulitzer Prize in Poetry winner. The Creative Writing Program is part of the Department of English.
Art and Words from Ashwini Bhat and Forrest Gander
April 15 and 28, 7:30 p.m.
Vanderhoef Studio Theatre, Mondavi Center for the Performing Arts
Performers/writers/artists Ashwini Bhat and Forrest Gander have created an installation in the Vanderhoef Studio Theatre and will speak and give readings there. Bhat has a background in literature and classical Indian dance and works at the intersection of sculpture, installation and performance. Gander won the 2019 Pulitzer Prize for Poetry and is author of 16 poetry collections and two novels and has translated 20 poetry collections. Their exhibition, Ritual Encounters, is on display April 15 – May 6. The exhibition and readings are part of SHAPE, a program of classes which meld arts, humanities and sciences and include performances at the Mondavi Center. The events are free.
Novelist Alexandra Kleeman Makes Virtual Visit
April 21, 4:30 p.m.
(online)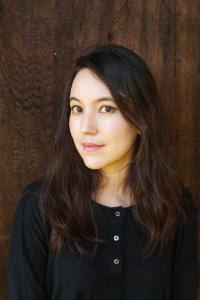 Alexandra Kleeman is author of the novels Something New Under the Sun, named one of the New York Times' Notable Books of 2021, and You Too Can Have a Body Like Mine, and the story collection Intimations. She is winner of a Rome Prize, Berlin Prize and the Bard Fiction Prize, and her writing has been published in The New Yorker, The Paris Review, Harper's Magazine and The New York Times Magazine. She is an assistant professor at the New School in New York. Register for the online reading here.
A Celebration of Poetry and Translation with Readings and Conversation
May 3, 6 p.m.


Taller Arte Del Nuevo Amanecer (

TANA),

1224 Lemen Ave., Woodland
Readings and conversation to celebrate the publication of It Must Be a Misunderstanding, by Mexican poet Coral Bracho, will feature poet and translator Forrest Gander; Katie Peterson, director of the UC Davis Creative Writing Program; and poet André Naffis-Sahely, a lecturer in the UC Davis English department. Gander translated Bracho's collection from Spanish to English. Naffis-Sahely is author of The Promised Land: Poems from Itinerant Life and editor of The Heart of a Stranger: An Anthology of Exile Literature. His collection High Desert will be published this summer. He has translated over 20 titles of fiction, poetry and nonfiction. Peterson is the author of several collections of poetry, most recently Life in a Field and A Piece of Good News.
TANA (Taller Arte Del Nuevo Amanecer) is the art-making outpost of the UC Davis Department of Chicana and Chicano Studies.
— Jeffrey Day, content strategist in the UC Davis College of Letters and Science
Primary Category
Tags