Colloquium Examines the Lasting Impact of Roman Urban Building
An art history colloquium at the University of California, Davis, will reach back 2,000 years to examine the lasting impact of Rome on how cities are created, look and function. "The Life and Afterlife of Ancient Roman Architecture," Feb. 10 from 4 to 7 p.m., is the fifth installment of the Templeton Colloquium in Art History.
The visual culture and urban planning of ancient Greece and Rome (from the fifth century B.C. in Greece to the third century in Rome) had a wide impact throughout the Roman Empire and beyond. Roman architecture, art and urban planning were revived during the Renaissance starting in the 14th century and expanded further with neo-classicism starting in the mid-18th century.
"Roman urbanism has had an enormous effect on architecture, past and present," said Lynn Roller, a UC Davis art history professor. "The colloquium appeals to scholars, but is also accessible to the general public and shows that art history is a dynamic field that is relevant today."
The focus on ancient Rome was chosen to celebrate the careers of Roller, who is retiring after 40 years, and new assistant professor Alexandra Sofroniew. Both are experts in early Mediterranean visual and material cultures.
Artists gave new view
Appreciation and emulation of ancient Rome spread, especially to Northern Europe and Great Britain, through the work of many artists who created paintings of ancient ruins. One was French artist Hubert Robert (1733–1808), a prolific and popular painter of semi-imaginary scenes that often included ancient ruins. He completed 1,000 paintings and his work was collected by the rich and powerful. His art was the subject of a 2016 exhibition at the Louvre in Paris and the National Gallery of Art in Washington, D.C.
"Hubert Robert at the Flower Strewn Abyss" is the title of the colloquium talk by Nina Dubin, associate professor of art history, University of Illinois, Chicago. A specialist in 18th and 19th century French art, she is author of Futures & Ruins: Eighteenth-Century Paris and the Art of Hubert Robert which examines Robert's paintings of urban, ancient ruins.
Constucting buildings and power
A broader view of the impact of ancient Rome will be taken by Diane Favro, associate dean, School of the Arts and Architecture at UCLA, in her talk "Wall, Stone, and Column: Process as Power in Augustan Rome."
She will examine how Augustus, the first Roman emperor from 27 B.C. to 14, rebuilt Rome in a manner that bolstered his claim, and that of his family, to power.
"He redirected collective ideas by exploiting associations with the wall, stone and colum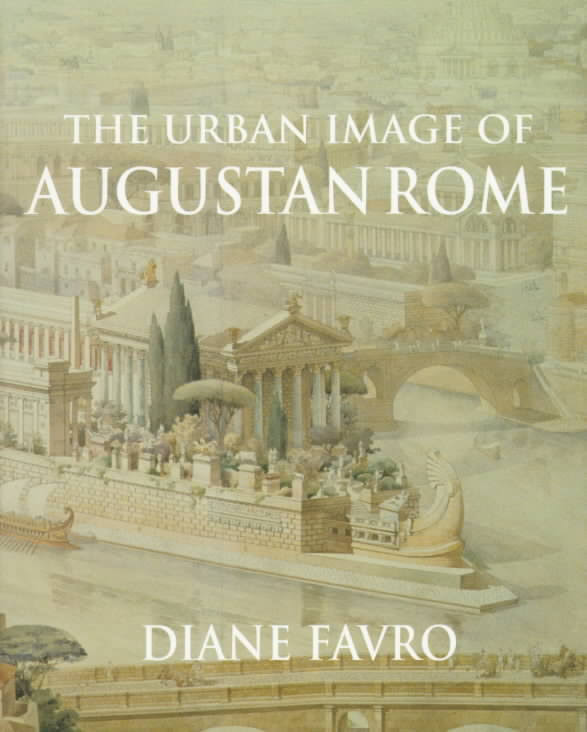 n to convince people that he had transformed the rather mundane Republican settlement on the Tiber River into a sparkling, majestic capital," according to Favro.
Favro, a professor of architecture and urban design, is author of The Urban Image of Augustan Rome and Roman Architecture and Urbanism. Favro was an early adopter of 3-D digital modeling for historical research, receiving grants from the National Endowment for the Arts, National Science Foundation and Intel for the projects Digital Roman Forum and Digital Karnak.
The colloquium is named for Alan Templeton, who made a gift to support the annual colloquium and graduated from UC Davis in 1982 with art history and psychology degrees. The topic this year overlaps with Templeton's interest in 18th century European art.
"Both speakers have a wealth of knowledge on the subject and Nina Dubin's book on Hubert Robert is a true book of ideas and rather daring in some of its assertions," Templeton said.
"The colloquium will be a fitting tribute to Lynn Roller's illustrious career," Templeton said. "She has been an inspiring teacher and mentor to many students over a period of 40 years. She is both a respected expert in her field and a very sympathetic, approachable person ready to share her knowledge with every interested party. She symbolizes the UC Davis spirit at its best."
"The Life and Afterlife of Ancient Roman Architecture" will be held in the Student Community Center's Multipurpose Room on the UC Davis campus (interactive map). The event is free and open to the public.
— Jeffrey Day, content strategist in the UC Davis College of Letters and Science
Primary Category
Tags