Chancellor Honors College Mentors and Innovators With Undergraduate Research Awards
Two undergraduate students, a professor and a graduate student in the UC Davis College of Letters and Science recently received 2021 Chancellor's Awards for Excellence in Undergraduate Research. Since 1994, these awards have recognized outstanding undergraduate students for their research, scholarship or creative activity and faculty, graduate students and postdoctorate individuals for excellence in mentorship.
Jesse Drew, professor of cinema and digital media, received a Chancellor's Award for Excellence in Mentoring Undergraduate Research. In a letter supporting his nomination, a group of students wrote, "It is not an overstatement to say that he is not only a highly respected and admired professor, he is also well loved. It is a testament to his enthusiasm for pedagogy and his dedication to his students that he has made teaching the very heart of his professional life."
Jose Ballesteros, director of the McNair Scholars Program at UC Davis, wrote that Drew "is fully dedicated to the undergraduate students he mentors and is fully invested in their development. The two McNair scholars he has mentored have been accepted into top-ranked film studies programs and I believe the mentorship he provided was instrumental to achieving this outcome."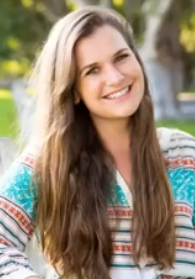 Kailey Lawson, a doctoral student in psychology, was recognized for her mentorship as well. One of her letters of support states, "In every interaction with undergraduate students, (Lawson) demonstrates an obvious enthusiasm for mentoring. She is a dynamic and interactive teacher who makes students from all backgrounds feel welcome and supported."
The Dean Keith Simonton Prize, which recognizes outstanding undergraduate student research, scholarship or creative activity, went to Tomer Fidelman, an economics and psychology double major, and Kelly Kagawa, a French major.
Fidelman's research project and honors thesis focused on the intersection of income inequality and economic downturn, specifically in regards to equity and housing asset price bubbles.
Giovanni Peri, professor of economics, described Fidelman as "skilled, creative, hard-working and generous, kind and pleasant." Peri shared that, "I think his intellectual and personal characteristics set him apart from most of the students I have advised in 19 years at UC Davis."
Kagawa's project explored the way sickness and language are intertwined in Marcel Proust's writing, specifically how sickness is described through words, sentences and linguistic patterns, and how his writing reflects cultural constructs of late 19th-century Europe.
"This is a tremendously ambitious project for any student, one that I would more readily expect of someone completing a Ph.D," said Eric Louis Russell, professor of French. Kagawa's research, he said, "troubled my own preconceived notions of the subjects I have taught for decades."
Two students from the College also won publication awards: Madison Brigham, a cognitive science and computer science major, and Duyen Tran, a psychology major.
Primary Category
Tags