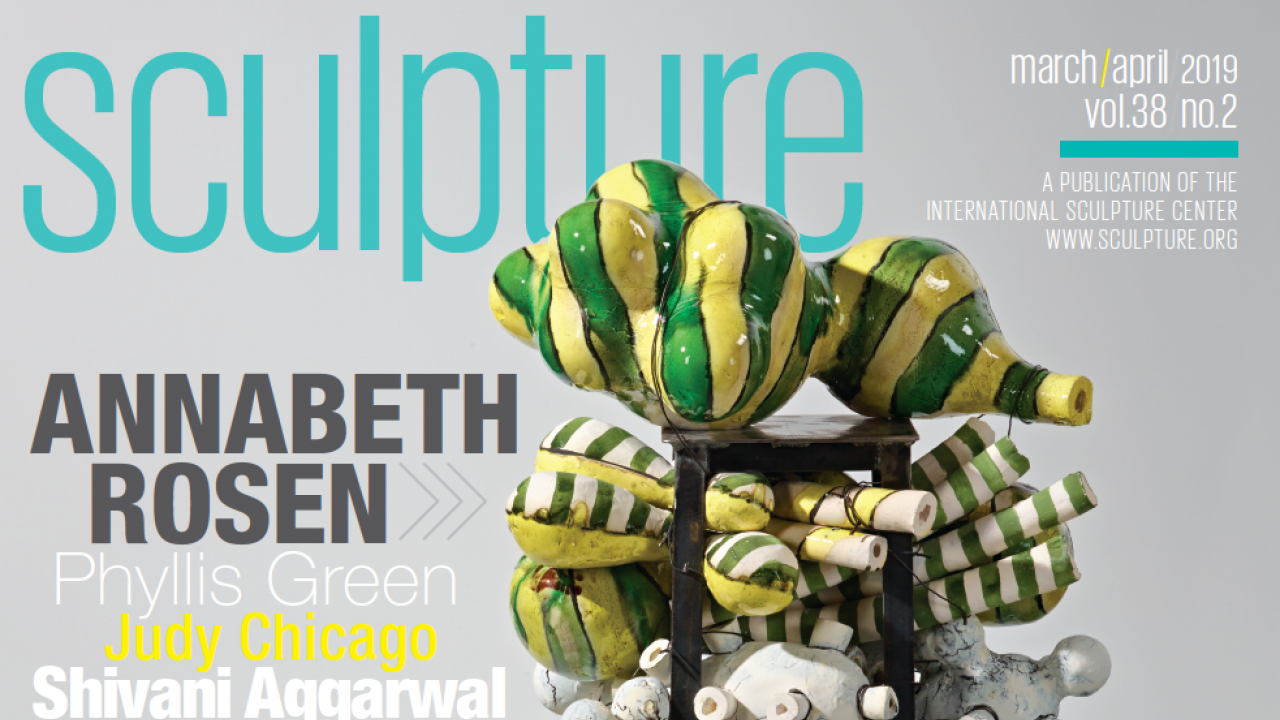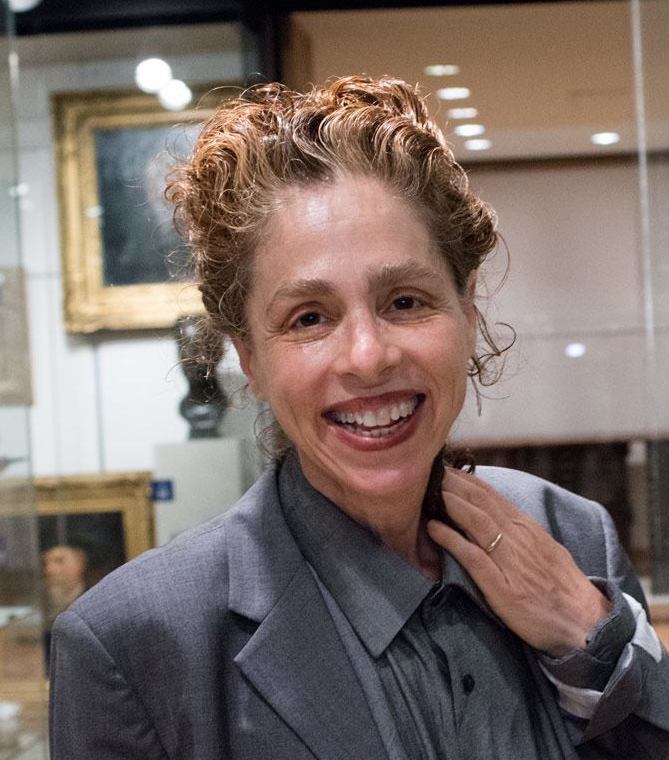 Art professor Annabeth Rosen and her art are the cover story for the new issue of Sculpture magazine and she is also featured prominently in a New York Times review.
Sculpture devotes 12 pages to Rosen and her art in the story "Five Conversational Fragments." "Mysterious, almost astonishing in their originality, even her smallest works have the capacity to amaze and confound, to blow your mind," the story states.
The Times review of The Art Show, an annual fair by the Art Dealers Association of America, states it is "dominated by uncompromising female artists." She is one of four artists cited in "Women Win at the Art Show" as having the best work at the fair that runs through March 3. The review says her "wire-wrapped ceramic assemblages evoke seashells, ballast or construction sites on the moon." 
Rosen's monumental sculptures are aggregations of smaller, glazed clay components. She also creates smaller, lumpy and heavily glazed pieces, as well as large drawings.
The first major museum survey of her career, "Fired, Broken, Gathered, Heaped," was organized by the Contemporary Arts Museum, Houston in 2017. Until March 10, it is at the Cranbrook Academy of Art where she studied. The show will open at the Contemporary Jewish Museum in San Francisco July 29.
Since 1997, Rosen has served as the Robert Arneson Endowed Chair in the Department of Art and Art History in the UC Davis College of Letters and Science. She has shown internationally and recently received a Guggenheim Fellowship, USA Fellowship Award from United States Artists, and a Joan Mitchell Painters and Sculptors Award.
Category
Tags