7 Letters and Science Faculty Join Society of Hellman Fellows
Seven faculty members in the College of Letters and Science have been named to the newest class of the UC Davis Society of Hellman Fellows. 
They are among 15 assistant professors across UC Davis awarded 2021-22 Hellman Fellowships, which provide research funding to faculty members when they need it the most: early in their careers. Awards campuswide ranged from $3,500 to $35,000.
The "society" name is relatively new, but the fellowships are not, having been given on an annual basis at UC Davis since 2008 with funding from the late philanthropists Warren and Chris Hellman and their family of San Francisco.
Last year, the family ended its year-to-year funding and gave $6 million to UC Davis to endow the program in perpetuity — a program to be called the Society of Hellman Fellows.
"What a wonderful gift the Hellman family has provided us," said Phil Kass, vice provost for Academic Affairs, which administers the Hellman Fellowships at UC Davis. "We look forward to seeing what our early-career faculty members can accomplish with this funding, and how it can be the impetus for even greater accomplishments in the future."
The Hellman Fellows Program began at UC San Diego and UC Berkeley in 1995 and grew to take in all 10 UC campuses — all of which received endowments last year for permanent funding of a Society of Hellman Fellows.
The UC Davis society now numbers 178 fellows (2008 to 2021), with 65 from the College of Letters and Science. The College's newest members are from a variety of disciplines: design, Chicana/o studies, economics, mathematics and political science.
The 2021-22 Hellman Fellows from the College of Letters and Science are listed with the titles of the projects for which they sought funding (for each fellow, click on the photo to see their faculty webpage):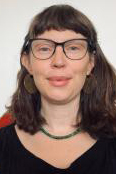 Beth Ferguson
Department of Design
"Environmental Design for Micromobility and Public Transit"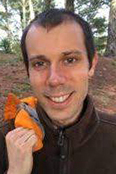 Martin Fraas
Department of Mathematics
"Microscopic Theory of Anyons in the Factional Quantum Hall Effect"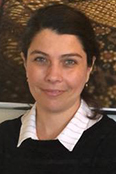 Gozde Goncu-Berk
Department of Design
"CalmWear: Sensory Smart Clothing"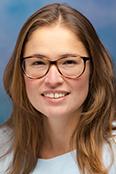 Diana Moreira
Department of Economics
"The Costs and Benefits of Meritocracy: Evidence" (joint project with Santiago Perez)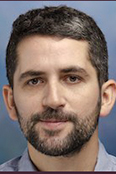 Santiago Pérez
Department of Economics
"The Costs and Benefits of Meritocracy: Evidence" (joint project with Diana Moreira)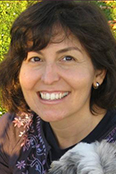 Clarissa Rojas
Department of Chicana/o Studies
"And Still We Love: B/Ordering Violence on the U.S.-Mexico Border"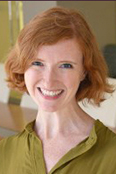 Lauren Young
Department of Political Science
"A Global Test of the Subnational Targeting and Effects of State Repression"
— Adapted from a Dateline UC Davis article
Primary Category
Tags