11 College of Letters and Science Faculty Members Receive Research Revitalization Grants
Eleven faculty members from the College of Letters and Science at UC Davis were recently awarded Revitalization Research Program Grants. Intended to support faculty whose research programs have been impacted by the COVID-19 pandemic, the college-funded grants support the continuation or completion of stalled, high-priority projects.
The selected faculty members represent the breadth of research conducted at the College of Letters and Science. The awards ranged from $5,000 to $20,000.  
The faculty awardees are as follows:
James Cloyne, associate professor of economics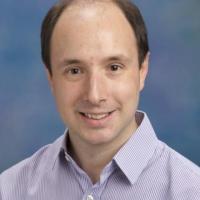 Associate Professor James Cloyne studies empirical macroeconomics, monetary and fiscal policy, and economic history. Cloyne will employ the Revitalization Research Program Grant to explore the question, "Do tax cuts stimulate the economy?"
"The first goal of this project is to construct a new historical dataset based on 100 years of tax policy changes in good and bad times," said Cloyne. "By focusing on a long period of history, the project will capture several episodes with very low interest rates. We can then examine whether tax cuts have different effects in a low interest rate environment and test the hypothesis that tax cuts could even make a crisis worse. The findings should be useful for policymakers trying to design policy in real-time."
Liza Grandia, associate professor of Native American studies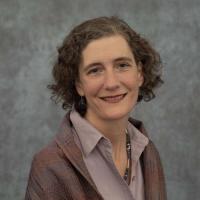 Associate Professor Liza Grandia will employ the Revitalization Research Program Grant to complete a book manuscript titled "Kernels of Resistance: Maize, Food Citizenship and Political Imagination."
"Many countries in the global South, even those with long histories of state oppression and weak environmental agencies, have taken more aggressive steps to regulate genetically modified crops," said Grandia. "I am on the cusp of completing a book that juxtaposes consumer-oriented anti-GMO discourse in the U.S. with the more direct repertoires of protest and diverse socioeconomic critiques employed by Indigenous maize farmers and their allies."
Katharine Graf Estes, associate professor of psychology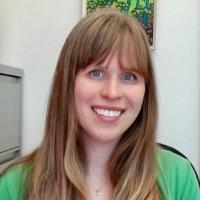 Associate Professor Katharine Graf Estes' research explores the mechanisms that support early childhood learning. Graf Estes will use the Revitalization Research Program Grant to explore language and play in monolingual and bilingual Mexican heritage families.
"The goal of the proposed research is to fill the knowledge gaps in language acquisition by investigating the dynamics of young bilinguals' interactions with bilingual caregivers," said Graf Estes. "This grant would support the collection of recordings of Spanish-English bilingual families and English monolingual families with Mexican heritage to analyze how parents speak to their infants, their gestures and actions, as well as how they follow and guide their infants' attention during play. We will also examine how infants respond to and guide parents' behaviors, as well as infants' emerging language skills."
Talinn Grigor, professor of art history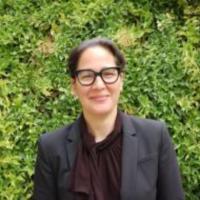 Professor Talinn Grigor's research focuses on 19th- and 20th-century art and architectural histories through the framework of postcolonial and critical theories. Grigor's book project, currently titled "The Hyphenated Architect: 'Minor' Modernity & the Artists at Art History's Peripheries," investigates architecture during the reign of Reza Shah in Iran between 1925 and 1941.
"Why, given the staunch nationalism of Reza Shah, did so many of these architects come from Iran's gender, religious, cultural and class margins?" said Grigor. "Or rather, how come… so many young professionals from Christian, Baha'i, Jewish and Zoroastrian communities chose the field of architecture as their career and hugely succeeded in shaping Iran's modernist urban and middle-class environments?"
Barbara Ratschbacher, assistant professor of earth and planetary sciences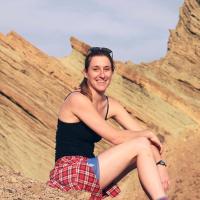 Assistant Professor Barbara Ratschbacher researches continental crust formation in subduction zones, which are collision areas between two tectonic plates. Ratschbacher plans to use the research funds to further work on subsurface magma reservoir processes and how those processes relate to volcanic eruptions and hazards.
"High-silica volcanic rocks have a heavier and more variable iron [Fe] isotope composition than high-silica plutonic rocks (magmas that stall and solidify in the crust instead of erupting)," said Ratschbacher. "The process responsible for this observation is controversial, but one hypothesis states that crystal-liquid separation is the driver of the Fe-isotope fractionation. Crystal-liquid separation is a key process in producing the observed range of volcanic and plutonic rock compositions, and if this hypothesis is correct, Fe isotopes will provide insights into how this process operates."
Marian Schlotterbeck, associate professor of history
Associate Professor Marian Schlotterbeck is a historian of modern Latin America, specializing in 20th-century Chile. Schlotterbeck will use the Revitalization Research Program Grant to further a book manuscript titled "Making Neoliberal Citizens: Childhood in Pinochet's Chile."
"The majority of Latin America's disappeared are adults, whose activism in the minds of military generals marked them as subversives who must be excised from the body politic," said Schlotterbeck. "Children, in contrast, became a target population for an altogether different approach, tabula rasa [a "clean slate"] that could be molded into new citizens. In the case of Chile, military dictatorship was not a transitory affair; rather, an entire generation came of age under General Augusto Pinochet's rule (1973-90). As I argue in my second book project, the Pinochet regime strategically turned childhood into a central locus of its project to depoliticize society and restructure the country into a laboratory of neoliberalism."
Michiko Suzuki, associate professor of East Asian languages and culture, and comparative literature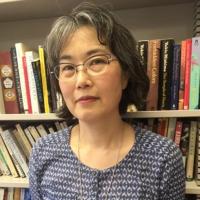 Associate Professor Michiko Suzuki studies modern Japanese literature, Japanese film and 20th-century sexology in Japan, the United Kingdom and the United States of America. Suzuki will use the Revitalization Research Program Grant to support her research on award-winning Japanese writer Nakajima Kyōko, focusing on Kyōko's novels Futon and Chiisai ouchi.
"Both of these works by Nakajima highlight romance and sexuality and juxtapose important historical events with contemporary Japanese life," said Suzuki. "She uses the act of 'rewriting' as a powerful feminist tool to challenge the status quo and shed light on issues still considered taboo today, such as minority rights and sexual identities considered 'non-normative.'"
Anna Uhlig, associate professor and chair of classics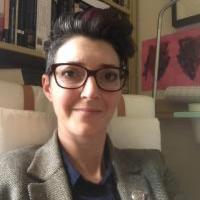 Associate Professor Anna Uhlig's research focuses on questions of performance and poetics in the Greek Mediterranean. Uhlig plans to use the research funds to support her project tentatively titled "Papyri and the Values of Ancient Greek Poetry."
The project "represents the first large-scale study to employ a decolonizing interpretive approach to ancient Greek poetic texts that were 'rediscovered' on papyrus in the 20th and 21st centuries," said Uhlig.
Tobias Warner, associate professor of French and Italian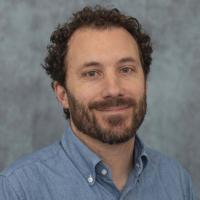 Associate Professor Tobias Warner explores points of friction in the globalization of literary cultures. Warner will use the revitalization grant to research and finish a book manuscript titled "The Defiant Girl and the Incomplete Gentleman: A Global Narrative History."
"This project is a study of one of the most widespread yet understudied narratives in the world – a tale of desire, deception and escape told all over pre-colonial Africa and then spread across the globe by slavery and imperialism," said Warner. "The story tells of a defiant young woman who refuses all suitors only to fall in love with a handsome stranger. But when that stranger turns out to be a malevolent creature in disguise who has assembled a human body for himself out of rented parts, the young woman must escape."
Tiffany Werth, associate professor of English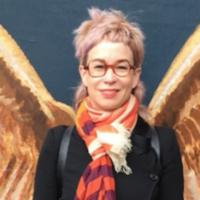 Associate Professor Tiffany Werth studies Renaissance literature (particularly in its nondramatic forms), Reformation history, print culture, posthumanism and the history of environmental narratives. Werth will use the grant to complete a book manuscript titled "The Lithic Imagination from More to Milton," which recounts the reciprocal relationships between the human and the stony environs.
"Highlighting how the stony etiologies of the human, of England and of its church grounded their imaginative force within England's mineral landscape — its lithic walls, its enigmatic rocky heaps and ubiquitous stone church altars — I argue that the polemics of England's long Reformation and the new philosophies of an emergent Scientific Revolution unmoored humans from the world's godly center," said Werth.   
Jingwen Zhang, associate professor of communication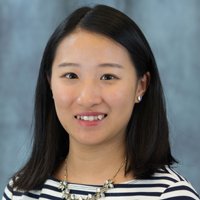 Associate Professor Jingwen Zhang's research program centers on health communication and promotion, with a focus on understanding the effects and mechanisms of social media and emerging technologies on health. Zhang will use the Revitalization Research Program Grant to support research on artificial intelligence (AI) chat platforms and their effects on humans.
"I intend to refine a theoretical framework that captures the foundational mechanisms of AI-driven communication capable of influencing humans and to empirically test how AI-driven communication can induce positive human-AI relationship and behavior changes," said Zhang.
Primary Category
Tags