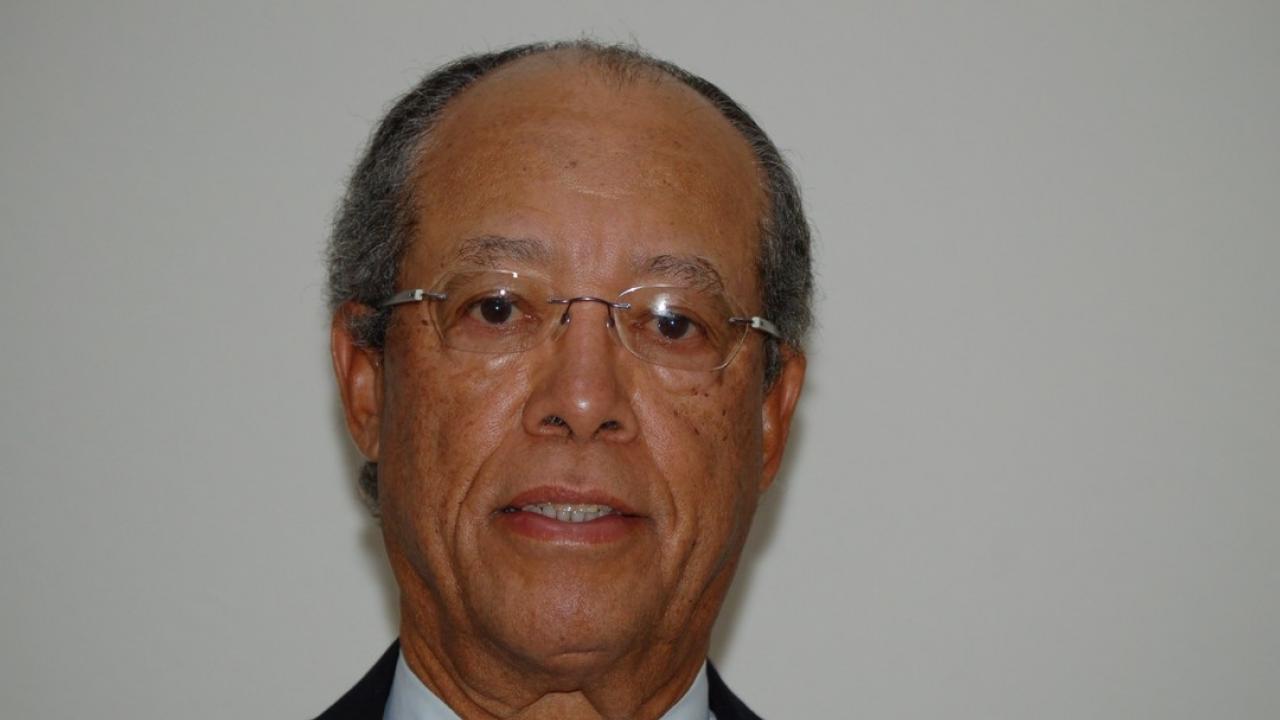 In recognition of his accomplishments in analyzing the chemistry of comets and advancing scientists of color, William M. Jackson, Jr., distinguished professor emeritus of chemistry in the UC Davis College of Letters and Science, will receive the 2019 Arthur B.C. Walker II Award from the Astronomical Society of the Pacific (ASP).
The Walker Award honors outstanding achievement by an African American in astronomy whose research efforts substantially contribute to astronomy and who has demonstrated a substantial commitment to promoting diversity and inclusion in STEM. The award will be presented Nov. 9 at the ASP Annual Awards Gala in Burlingame, California. 
Jackson was also honored in March 2019 with a special issue of The Journal of Physical Chemistry. 
Rich legacy
Jackson's research career spans nearly 60 years. He pioneered the use of certain kinds of lasers to study chemical reactions in comet tails, planetary atmospheres and interstellar space. His experiments have provided fundamental information about the molecular history of our universe.
Throughout his career, Jackson also dedicated himself to developing opportunities for underrepresented minorities in science. Born in Birmingham, Alabama, Jackson grew up in one of the most segregated cities in the U.S. — including living in Dynamite Hill, so nicknamed because vigilantes regularly bombed the homes of black families there.
In addition to recruiting and training many students and postdocs of color, Jackson helped launch national programs to improve diversity in science. He co-founded the National Organization for the Professional Advancement of Black Chemists and Chemical Engineers (NOBCChE), and testified before Congress in support of more research funding for historically black colleges and universities. He received the American Association for the Advancement of Science (AAAS) Lifetime Mentor Award in 1997.
Additional honors
Jackson is a Guggenheim Fellow and a Fellow of AAAS, the American Physical Society, the American Chemical Society, and the NOBCChE. He has received the UC Davis Distinguished Emeritus Professor Award, the UC Davis Emile A. Dickenson Award, the Catholic University of America Alumni Achievement Award in Science, and the Morehouse College Bennie Trailblazer Award. The Planetary Society named asteroid 1081 EE37 as Billjackson in honor of his contributions to planetary science.
Jackson received his B.S. in chemistry from Morehouse College and his Ph.D. in chemistry from the Catholic University of America. After earning his doctorate, he worked in industry at the Martin Company (now Lockheed-Martin), the National Bureau of Standards (now the National Institute of Standards and Technology), and NASA's Goddard Space Flight Center. He joined the faculty at Howard University in 1974 as a professor, and moved to UC Davis in 1985.
— Becky Oskin, content strategist in the College of Letters and Science.
Category
Tags