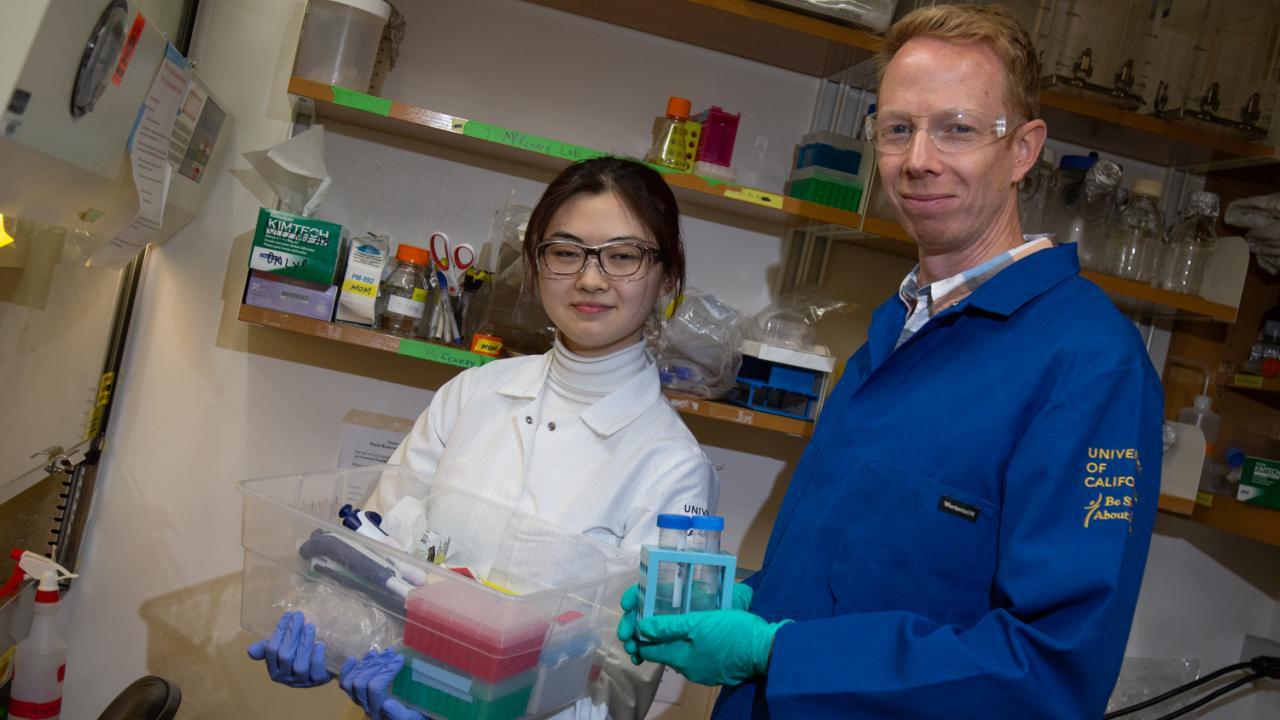 Psychology and biological sciences senior Wenzhe Li rotated through two labs at UC Davis before finding her research passion: cytoplasmic dynein, a motor protein used for intracellular transport.
Li conducts research in the lab of Richard McKenney, an assistant professor in the Department of Molecular and Cellular Biology. She was awarded the Ronald and Lydia Baskin Research Award, given to a graduating senior for excellence in research in the biological sciences.
Li will start a doctoral program in biochemistry, molecular, cellular and developmental biology at UC Davis in the fall. She aims to link cellular and molecular biology processes to mind and behavior. "It's fascinating because they're both related and they're so different from each other," she said.
"The proteins I'm talking about, LIS1 and NudEL, are very important for neuronal migration, which means that it's very important for neuron development, which means that it's very important for your brain and your life."
Watch a video and read a feature about Li, "Trial by Cellular Culture: Baskin Research Award Winner Wenzhe Li Walks with Motor Proteins." 
Category
Tags