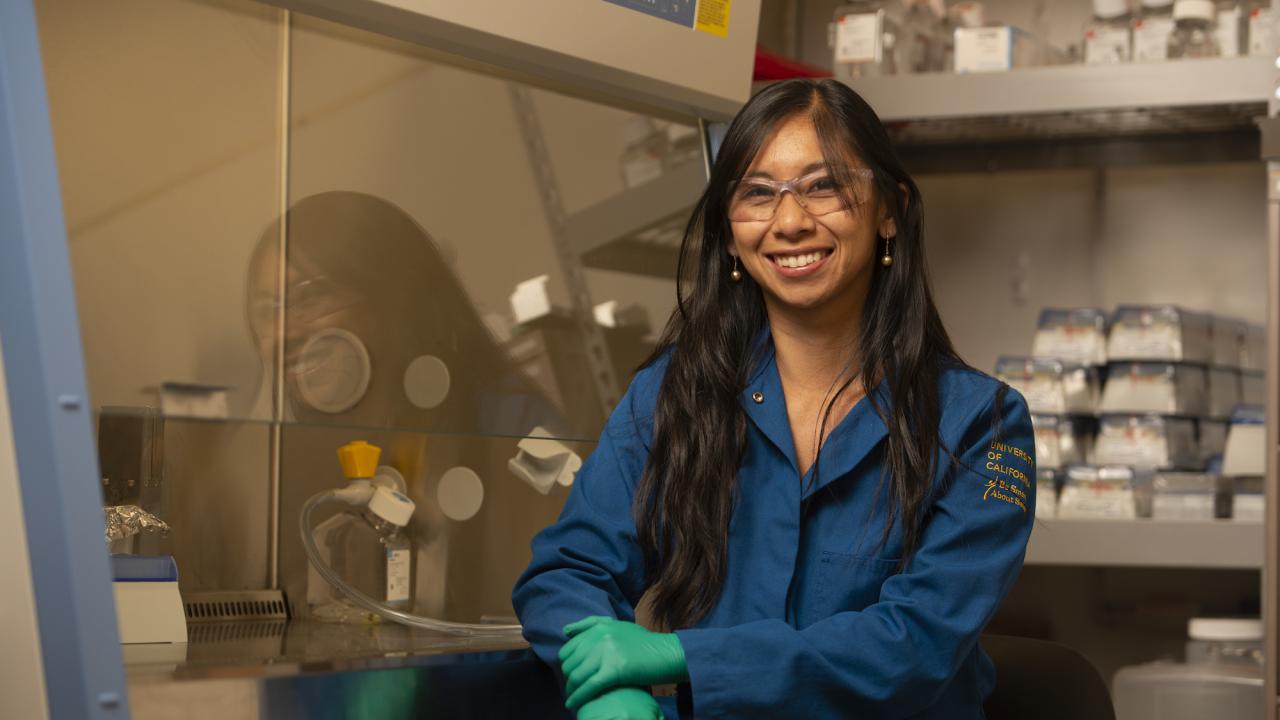 Assistant Professor Marie Heffern will receive one of two Paul Saltman Young Investigator Awards from the Metals in Biology Gordon Research Conference in 2022. The conference brings together researchers who investigate how organisms acquire and use metals in biological processes. The other winner is Dan Suess, assistant professor of chemistry at MIT, who was a postdoctoral fellow in the UC Davis Department of Chemistry from 2013 to 2017.
Heffern's work focuses on the role of metals in the endocrine system, called metalloendocrinology. In addition to basic biochemical research on trace metals, Heffern also develops new analytical methods to examine metals in the body. "This award truly represents my research passions," she said.
Heffern joined the Department of Chemistry in 2017. She is a a faculty scholar in the UC Davis Center for the Advancement of Multicultural Perspectives on Science (CAMPOS) and received a UC Davis Graduate Program Advising and Mentoring Award in 2020. Her research has also been recognized with an Individual Biomedical Research Award from The Hartwell Foundation, and she was named to Chemical & Engineering News' Talented 12 in 2017.
— Becky Oskin, content strategist in the College of Letters and Science
Category
Tags