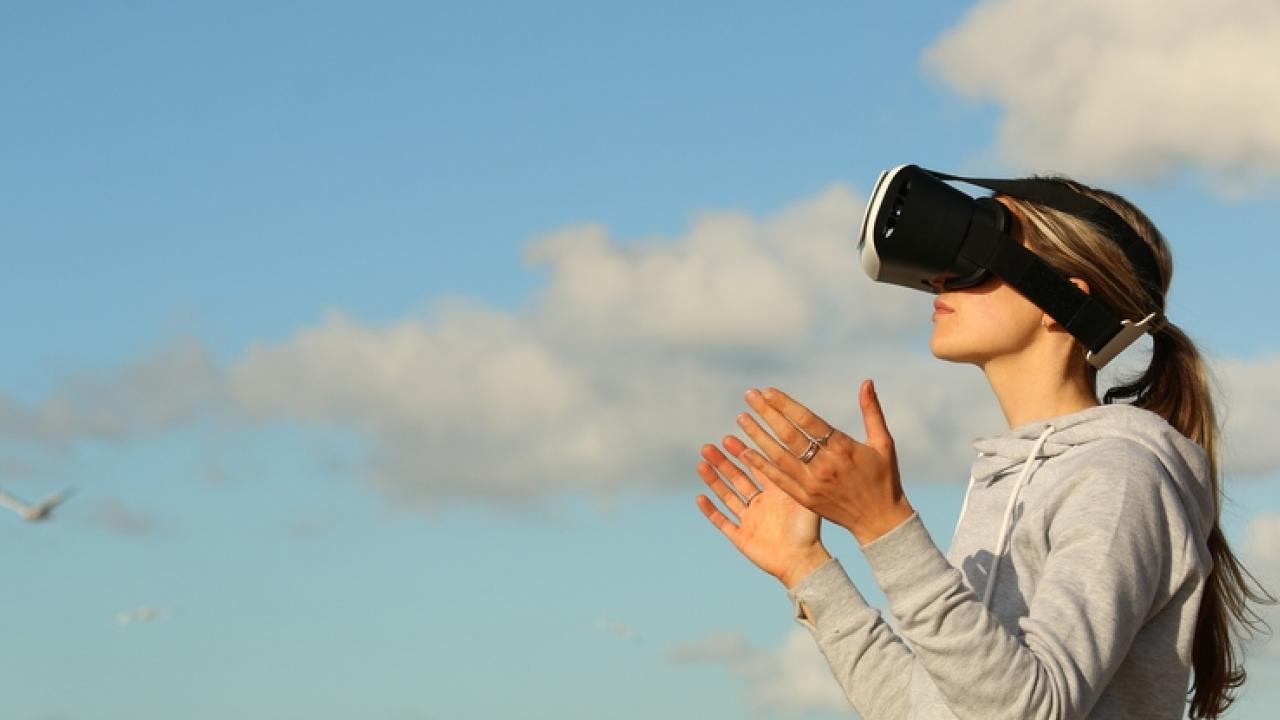 Virtual reality is becoming increasingly present in our everyday lives, from online tours of homes for sale to high-tech headsets that immerse gamers in hyper-realistic digital worlds. While its entertainment value is well-established, virtual reality also has vast potential for practical uses that are just beginning to be explored.
Arne Ekstrom, director of the Human Spatial Cognition Lab in the University of Arizona Department of Psychology, uses virtual reality to study spatial navigation and memory. Among the lab's interests are the technology's potential for socially beneficial uses, such as training first responders, medical professionals and those who must navigate hazardous environments. For those types of applications to be most effective, though, we need to better understand how people learn in virtual environments.
In a new study published in the journal Neuron, Ekstrom and co-author Derek Huffman, a post-doctoral researcher in the Center for Neuroscience at the University of California, Davis, advance that understanding by looking at whether or not being able to physically move through virtual spaces improves how we learn them.
Category
Tags