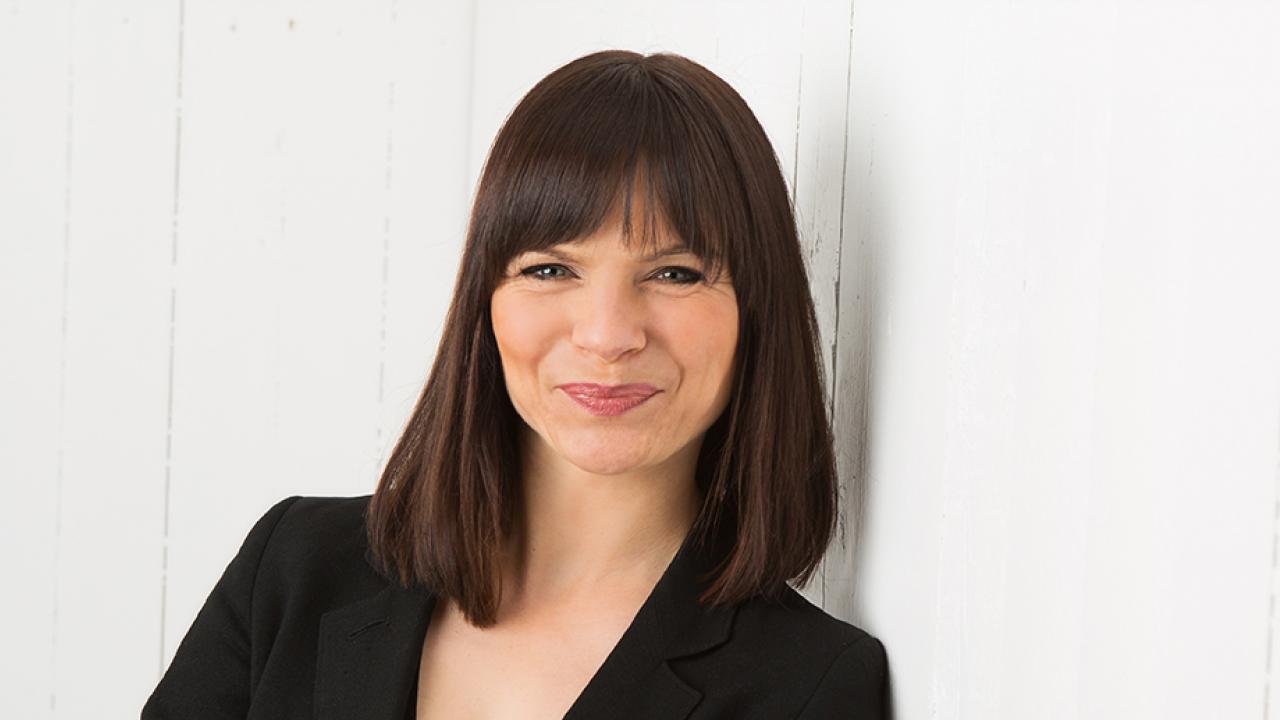 Wiebke Bleidorn, an associate professor of psychology, was recently selected by the European Federation of Psychologists' Associations to receive its 2019 Comenius Early Career Psychologist Award.
The award is given to a young psychologist from Europe for original contributions to psychology.
Federation President Telmo Baptista said Bleidorn was chosen for the impact and promise of her research addressing big questions in social psychology, personality psychology, developmental psychology and behavior genetics.
She was born and educated in Germany and was on the faculty at Tilburg University in the Netherlands before joining the Department of Psychology in the UC Davis College of Letters and Science in fall 2015.
Wide-ranging research on personality
To advance the understanding of personality, Bleidorn applies an array of sophisticated research methods to identify genetic and environmental factors underlying personality development in adults. Her research includes analyzing data from long-term studies of twins, multinational surveys and intensive studies of individuals' daily lives. Some of her work has examined how personality traits vary across nations and cultures.
In some recent studies, Bleidorn and colleagues have found that people's sense of optimism tends to steadily increase as they become older; identified the traits of a healthy personality; compared self-esteem gaps between men and women in 48 countries; and discovered links between people's self-esteem and the personalities of the cities where they live.
Sixth early career award
The European Federation of Psychologists' Associations (EFPA) award comes on the heels of five other early career honors bestowed on Bleidorn since 2015:
2018-19 UC Davis Chancellor's Fellow

2017 Early Career Award, Association for Research in Personality

2016 Achievement Award, European Association of Personality Psychology

2016

SAGE Young Scholar Award, Foundation for Personality and Social Psychology

2015 Rising Star, Association for Psychological Science
Category
Tags