Ross Thompson to lead Zero to Three
Nonprofit taps 'shining light in the child development field'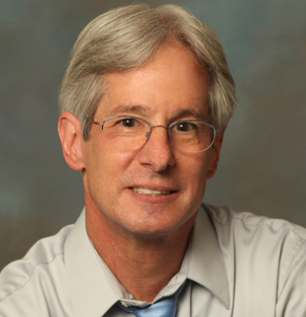 Ross Thompson, a distinguished professor of psychology, is the new president of the board of directors for Zero to Three, a national nonprofit that promotes the health and development of young children.
Matthew Melmed, executive director of the Washington, D.C.-based organization, called Thompson "one of the shining lights in the child development field. His voice will guide us as we build on our legacy of helping to create a better society for infants, toddlers and families."
Thompson is a leading expert in early personality and socio-emotional development in the context of close relationships. He has worked on the applications of developmental relational science to public policy problems concerning children and families, such as divorce and child custody, child maltreatment, grandparent visitation rights and research ethics.
He is a fellow of the American Psychological Association and the Association for Psychological Science; a founding member of the National Scientific Council on the Developing Child and a member of the Scientific Advisory Board for National Institute for Early Education Research.
He joined the Zero to Three board in December 2005, chairing many committees and most recently serving as vice president. He was elected president Dec. 2, 2015. 
Zero to Three was founded in 1977 to bring together experts on parenting, child behavior and development, care and education and public policymakers to help ensure every child from birth to 3 years old gets a strong start in life. The organization has an operating budget of $39 million with over 160 staff members. Each year, it reaches more than 2 million parents and tens of thousands of professionals.
Learn more:
Social and Emotional Development Lab
— Kathleen Holder, content strategist in the UC Davis College of Letters and Science
Primary Category
Tags