Art History Sails the Pacific
Colloquium Examines Art From and About the Pacific Islands
Art historians will traverse the vast Pacific Ocean for the annual Templeton Colloquium in Art History at UC Davis. "Pacific Encounters," taking place Feb. 24, will explore the art, material culture, people and places of the Pacific and how they were depicted through the lens of European exploration and exploitation. The colloquium will focus on New Zealand and Hawaii.
A Pacific-oriented colloquium was driven by student interest.
"The idea came about in order to serve our students since we have many from, and interested in this region of the world," said Michael Yonan, the Alan Templeton Endowed Chair in Art History in the Department of Art and Art History. "Many undergraduates who identify as (Pacific Islanders) take my courses, and more than one has told me they were fascinated by the Pacific material."
While the art history program doesn't offer classes or have faculty focused on the Pacific region, many classes address global connections, contact and colonization.
"Several art history graduate students are interested in Indigenous art, especially when it dialogues with global trends," Yonan said. "It seemed like a good time to focus attention on Pacific cultures and bring greater awareness to their histories and arts." 
Inaccurate and misleading depictions
Yonan's period of study – 1600 to 1830 — is when European powers were exploring and colonizing much of the world. These voyages and the people and places they encountered were recorded by shipboard artists, chroniclers, captains, naturalists and missionaries. The places and people are often shown as strange and backward, shaping the ways they've been viewed for centuries.
One of the students who lobbied for the Pacific-facing colloquium is Sienna Weldon, an art history graduate student born in Hawaii. Although her family moved to California when she was a baby, she became interested as an undergraduate in exploring art connected to her place of birth and the consequences of the U.S. takeover of her islands that brought her family there. She arrived at UC Davis about the same time as Yonan, who encouraged her research.
"The European art about the area is very loaded," Weldon said. "It's often superficial, and can be romanticized or done in a way to depict the people as lesser than Europeans to perpetuate the colonial agenda. Also, material culture from these regions is often misinterpreted and misunderstood."
Weldon is researching a pair of 1825 paintings by the brother and sister King Kamehameha III and Princess Nahiennaena of Hawaii in the Honolulu Museum of Art. The paintings by Robert Dampier show the young king and princess dressed in feathered ceremonial capes (ahu 'ula). These depictions are inaccurate; Kamehameha usually wore Western clothing, and the capes were only used during specific ceremonies and never worn by women, Weldon said.
UC Davis expertise tapped
One of the key players in the colloquium is Jennifer Wagelie, academic liaison at the Manetti Shrem Museum, who is a scholar of Māori art and material culture with a focus on how it is collected and presented in U.S. museums. Wagelie will serve as respondent for the colloquium and is a colleague of the visiting scholars presenting — UC Santa Cruz faculty Stacy Kamehiro and Kailani Polzak, and Ngarino Ellis from the University of Auckland, New Zealand. 
Exploration of the Pacific region through art history is relatively new and not widely known, she said.
"There has been a move away from presenting the work from the explorers' view to the Indigenous' view," she said. A watershed moment was a 1984 exhibition of Māori art at the Metropolitan Museum of Art in New York during which Māori elders were consulted in the planning phases. The elders held ceremonies at the Met and other venues where the exhibition was shown.
In addition, the region is vast, with 10,000 islands scattered across 300,000 square miles. When Wagelie gives a talk on her research, she starts with a map.
"People know where Hawaii is but not too much beyond that," she said. "It's a massive area."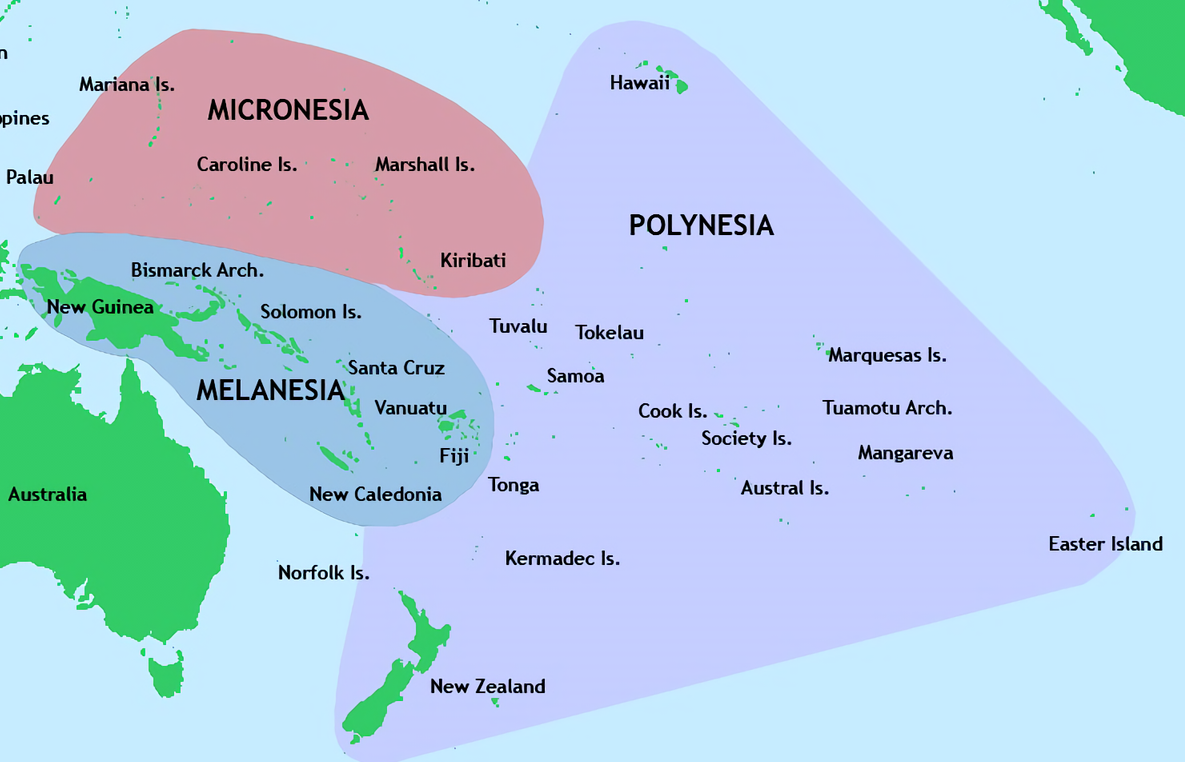 Speakers from UC and beyond
The colloquium will draw from resources within UC Davis, the UC system and beyond.
Presentations:
"Worlding the Kingdom of Hawai`i: King Kalākaua and the Art of International Relations" by Stacy Kamehiro, associate professor in art history and visual culture at UCSC, who is working on a book titled Objects of the Nation: Hawaiʻi at the World Fairs.
 
"Regarding Kamehameha I: Class, Gender, and Genre in the Portrait(s) by Louis Choris" by

Kailani Polzak

, assistant professor in art history and visual culture at UCSC who studies European visual culture in the 18th and 19th centuries tied to the histories of science, aesthetic philosophy, race, colonialism and intercultural contact in the Pacific region.
 
"Taonga Paraoa, Taonga Pasifika, Taonga Māori: Tracing the Ancestors Through Māori Art History" by Ngarino Ellis, associate professor of art history at the University of Auckland, who does research on identifying, promoting and recuperating the traditional knowledge of the Māori in relation to art forms, art practices and artists.
The colloquium is made possible through the support of alumnus Alan Templeton (B.A., art history and psychology, '82).
"Pacific Encounters" takes place from 4 to 6 p.m. at the Manetti Shrem Museum. It is free and open to the public.
— Jeffrey Day, content strategist in the UC Davis College of Letters and Science
Primary Category