The Dean's Graduate Summer Fellowship program provides financial support for graduate students to pursue summer research. The awards reaffirm the College's commitment to graduate student scholarship and research, and ensure that students facing financial hardship may continue to excel academically.
Read about how three graduate students advanced their research thanks to fellowship support.
---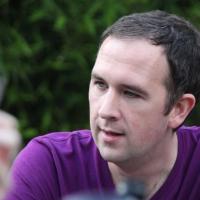 David Bracken
Department of Political Science
Research: Political party identity and voter polarization.


 
What's behind the widening polarization of U.S. voters? Political science doctoral candidate David Bracken is investigating whether people are increasingly identifying as Democrat or Republican based on social identities they share with other members of the party. With the help of his summer fellowship, Bracken wrote a paper about a study he conducted using machine learning methods to measure social and political sorting. "I found that social sorting has increased at a similar rate to ideological sorting, and that both ideological and social sorting were key drives of affective polarization within the U.S. electorate," Bracken said. He also developed an online survey to determine if individuals feel more warmly towards political parties that reflect their social identities. "Essentially I ask the question: 'If the supporters of a political party look more like you, do you feel more attached to the party, more warmly towards the party and become more likely to agree with the party's policy?'" Results from a preliminary survey he conducted of UC Davis undergraduates suggest that they do. In an upcoming second round, he will survey about 3,000 voters nationwide.
"The funding from the fellowship was vital in supporting me over the summer while I refined a survey that will be fielded on a representative sample within the USA."
---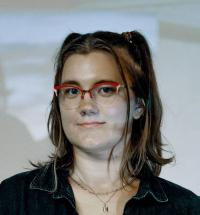 Emily Gordon
Department of Art and Art History
Research: Gordon made a 4,000-mile trip from Davis to Minnesota and back in a historical, political and personal exploration using video, photography, sound and performances that will become part of her interdisciplinary thesis.


 
Emily Gordon, who is a second-year Master of Fine Arts in studio art, documented the American landscape as she moved through it by using dashboard cameras and film photography (see sample video below). Her research is pointed towards landscapes and National Parks' history with Christianity, commercialization and climate change. The trip took place against the backdrop of the death of her paternal grandfather, whom she is integrating in the work by referencing his thousands of photographs of seafaring and shipwrecks. The work will be a continuation of an intergenerational conversation that highlights the tension of loss and elusive familial histories through landscape. 
"The summer fellowship allowed me to expand my trajectory as an artist and researcher by branching beyond an individual or insular practice relying on the studio space."
---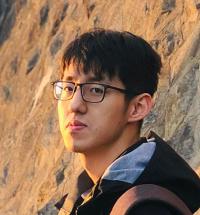 Yuxuan Zhang
Department of Statistics
Research: A new graph-based framework for multiple change point detection.


 
Researchers can now record the simultaneous activity of hundreds of neurons in the brain, but analyzing all that data is a challenge. Yuxuan Zhang is developing new methods for finding interesting time intervals in neuronal activity recorded from mice. The goal is to link brain function with physical behavior. Zhang said his approach is not limited to neuroscience, and can be used for any "high dimensional" data. With support from the College's Graduate Summer Fellowship, Zhang rented a server to perform computationally intensive simulations and improve his methods.
"I think one of the most important things about the fellowship is not the money itself, but that it lets you 100% focus on your research."