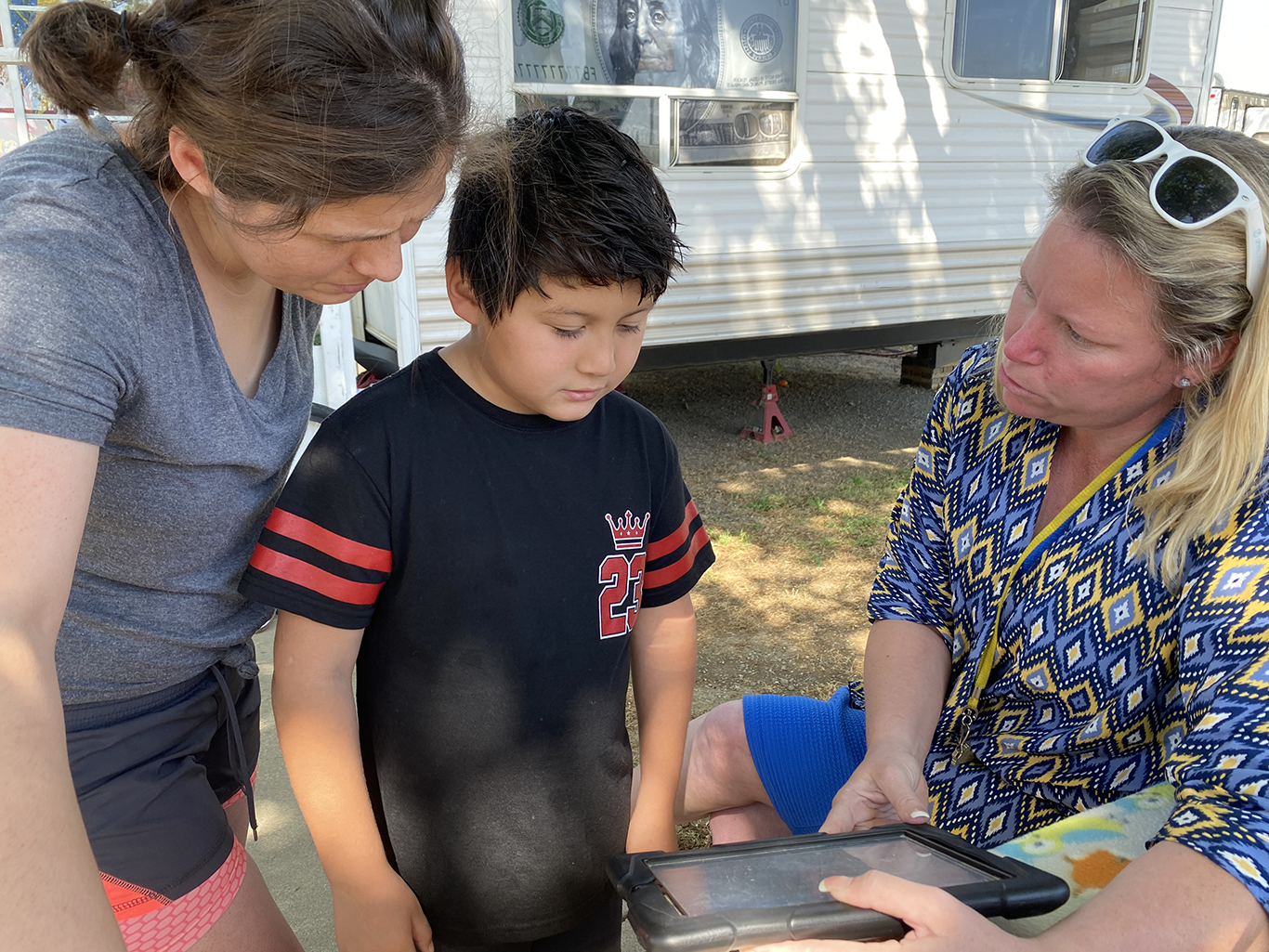 An alumna's determined campaign to provide internet access to her rural community
Before the pandemic, Alena Anberg (B.A., communication and sociology, '15) knew little about America's digital divide. The shutdown changed all that — transforming the third grade teacher into a champion of internet access for her hometown of Arbuckle, California, and other rural communities in the Sacramento Valley. 
When Arbuckle Elementary School closed its classrooms in March 2020, Anberg went door-to-door to ask how many families had the internet connection needed for remote lessons. She found that nearly all of them — 1,300 school families in total — lacked reliable access. As a first step, she collected old smart phones and installed SIM cards to create Wi-Fi hotspots for them. 
Anberg quickly expanded her efforts beyond students to help connect other residents of her hometown, about 45 minutes north of Sacramento. "People were losing their jobs and had to file for unemployment and couldn't because all of the public offices were closed," she said.
Lagging behind rural Georgia
In the ensuing months, she collected data on internet coverage block by block in Arbuckle and got up to speed on federal programs and efforts by small towns nationwide to improve broadband access. "I discovered that we're about eight years behind rural Georgia," she said. "And we're just a few hours from Silicon Valley."
Arbuckle's longtime provider Frontier Communications filed for bankruptcy protection in April 2020. As part of her efforts, Anberg testified against Frontier's successful Chapter 11 reorganization. She also shared data she had collected with the Federal Trade Commission, which joined six states last May in suing Frontier for allegedly misrepresenting internet speeds.
I want some justice for our rural people. They need internet, and they do their part, subscribe and pay for their service — and then it's not there." — Alena Anberg
Internet access lags in rural communities nationwide. According to a White House fact sheet released in July as part of President Joe Biden's infrastructure plan, more than 35% of rural and tribal communities in America lack wired access to broadband at acceptable speeds.
Anberg launched a dogged search for a new provider for her community. After learning that no large companies service her area, she tracked down phone numbers for the owners of smaller providers and called them. 
She struck out until she reached the last company on her list: Succeed.net. She sent a message to owner Robert Lavelock on Facebook. "He answered me and said, 'Alena, we can talk about this.' That was my favorite sentence to have ever fallen on my ears."
To help expand service, Anberg identified tall structures in her community and negotiated with 12 property owners to install Wi-Fi gear.
As a result of her efforts, service has expanded in Arbuckle and six other nearby rural towns — Grimes, Dunnigan, College City, Williams, Maxwell and Willows. 
The world as classroom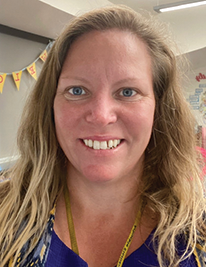 Anberg said her experiences as a UC Davis student prepared her for getting her community connected. 
She was a mother of two and working as an insurance broker when she began her college education — first at Woodland Community College, then transferring to UC Davis. Anberg had to use her mobile phone to connect to the internet and complete her homework from Arbuckle.
UC Davis opened doors beyond courses needed for her double major in communication and sociology and three minors (global and international studies, professional writing and education) — allowing her to study inequality in a graduate economics course and participate in two study abroad programs. 
During a summer program focused on housing and urbanism in Barcelona, Spain, Anberg and other students talked to residents of a Roma community about buildings constructed for them without their input. "That taught me to go to the people to see what they need."
That program and another she did in Geneva expanded her notions of education. "When we got to Barcelona, someone asked 'Where's our classroom?' and our professor said, 'The city is your classroom.' Now I have an Arbuckle travel group of kids — we go to the beach and to the snow. I've had parents go too that have never seen snow before in their lives. Education is not just the curriculum in the classroom. The world is where it's at."
After graduating from UC Davis, Anberg earned a teaching credential and a master's degree in education from Chico State University. She is pursuing an administrative credential to become a school principal or district administrator. "The internet project really opened my eyes to having a larger impact," she said. "I feel led to transform rural schools." 
—  Kathleen Holder, content strategist in the UC Davis College of Letters and Science, wrote this article for the fall 2021 issue of Letters & Science Magazine.