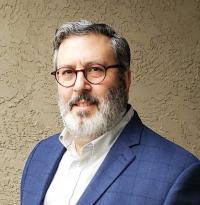 Michael Yonan didn't come from a particularly art-oriented family, but from a young age he was interested in art, reading and music. Growing up in the suburbs of Chicago, he took advantage of the rich art resources in the Windy City, especially the Art Institute of Chicago. Yonan was recently appointed the first Alan Templeton Endowed Chair in the History of European Art, 1600–1830, in the UC Davis Department of Art and Art History. 
His research focus is 18th-century art in Austria, Germany and Scandinavia, as well as the decorative arts, rococo design, material culture theory, and art history methodology and historiography. Prior to joining UC Davis, he was an art history professor at the University of Missouri for 14 years. Yonan has received fellowships from the Getty Research Institute, the Mellon Foundation, the Kress Foundation, the Fulbright Program and the Swedish Collegium for Advanced Study, Uppsala. In 2019 he was a visiting guest professor Department of Culture and Aesthetics, Stockholm University, Sweden. 
In a recent interview, Yonan talks about why this period of art is important, how he came to it and how art history is evolving.
What does the art you study tell us about the period in which it was created and why

 

should people be interested in it?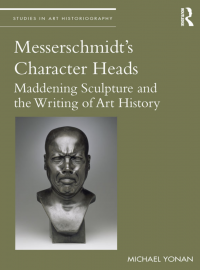 The 18th century was pivotal for the development of the modern world. So many institutions and ideas that shape our lives today were formulated then. The most obvious one is the United States itself, founded in 1776 as a direct result of the Enlightenment. We have inherited many of the 18th century's grand ideals, but sadly also some of its biases and blind spots. All of this can be traced through the art, which upon first glance can seem frilly and escapist. Looking closer, though, one finds that it engages exactly the kinds of questions art does today.  What is art, for example? What is art for? Who decides whether a work of art is good or not? What is the role of public opinion? The 18th century also saw the birth of the art museum, the primary institution for the preservation and contextualization of art ever since.
What motivated you to study art history?
I'm the product of comprehensive state universities very much like UC Davis. My undergraduate studies were at the University of Illinois, which had superb faculty who made art come alive like never before. Sounds cliché, but it's true. In graduate school at the University of North Carolina at Chapel Hill, I was so lucky to encounter Mary Sheriff, a brilliant scholar, teacher and mentor who showed me what was possible with 18th-century art. It was she who taught me how to look and think deeply.
What artists would provide the best introduction to this period?
One could name its most famous painters — Antoine Watteau, Thomas Gainsborough, Jacques-Louis David — but instead, I would recommend looking at paintings by William Hodges. Hodges accompanied James Cook on his second circumnavigation of the globe in 1772–75 and produced paintings of South Pacific landscapes as a record of the journey. They are beautiful, but they also engage in complex fantasies about the world, about history and progress, and about the exotic and familiar. They tell us much about the era's ambitions, myths and projections, and not all that they reveal is positive. When one remembers how colonial activity has shaped the world since 1770, Hodges' images offer us a glimpse into the mindset behind major historical changes.    
How has the discipline of art history in general changed in recent decades?
When I first came to art history, it was very much a parade of famous artists and the big names comprised the narrative. Today, art history is resoundingly multifaceted and diverse. Entire subfields have emerged that were barely incipient in the 1980s — for example, African American art history and queer art history. There is much more cross-cultural work today, too. Today's art history is also oriented more toward ideas. We ask less often what an artist intended (although we do still ask that), and instead ask what a work of art helps us understand more broadly. The range of ideas we bring to art is much wider and, in my opinion, more exciting as a result. 
Tags