UC Davis Sociologist Co-leads $2.2M Racism Study
Researchers look at lasting impacts on health and well-being
A five-year, National Institutes of Health-funded study that revealed new insights into teen bullying, dating violence and substance use is getting a sequel — this time looking at long-term impacts of racism.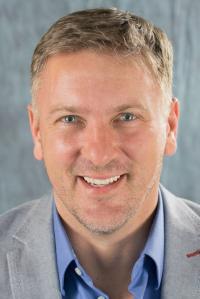 In the original study, Robert Faris, now a UC Davis professor of sociology, and his former colleagues at the University of North Carolina at Chapel Hill surveyed 7,200 teens every six months from 2003 to 2007 about their social networks, family life and neighborhoods.
Those former teens, who were in sixth- to eighth-grade when the original study started, are now in their early 30s. With the support of a $2.2 million, five-year grant from the National Institutes on Drug Abuse, the researchers will examine how the subjects' exposure to structural racism as teens relates to substance abuse, criminal convictions and psychological distress as adults.
"The original study population was based in three predominantly rural counties in North Carolina, and includes a large number of rural African Americans, who face some of the greatest health disparities in the U.S.," Faris said. "When complete, this study will offer a comprehensive picture of the long-term impacts of structural racism in its many facets for a population at great risk."
Researchers at UC Irvine, UNC-Chapel Hill and George Washington University are collaborating on the new study.
— Kathleen Holder, content strategist in the UC Davis College of Letters and Science
View the Creative Commons license for the top photo.
Primary Category
Secondary Categories
Tags