Mobile App Founded by UC Davis Physics Student Empowers Socially Responsible Investors
An app founded by a UC Davis graduate student is poised to revolutionize financial investing for the socially conscious. Fennel, a mobile investing app that gives users insights into a company's environmental, social and governance (ESG) metrics, was recently named one of Fast Company's "10 most innovative companies in personal finance of 2023." What's more, the company has raised roughly $8.5 million in seed funding to support its growth during its beta stages.      
"At its core, what Fennel is trying to do is rewire the fabric of capitalism for the better," said Daniel Naim, Fennel's chief executive officer and a graduate student in the Department of Physics and Astronomy. "We know that there's a younger generation that actually cares about environmental and social issues, so how can we make it easier for them to become financially literate, get engaged and push companies to do better?"
And that trend of socially responsible investing is catching waves.
"A growing number of investors are looking to build financial portfolios that reflect their values," reported Fast Company. "Fennel offers education via ESG data and rankings on public companies, the ability to customize based on what's most important to them, and the ability to vote on shareholder initiatives."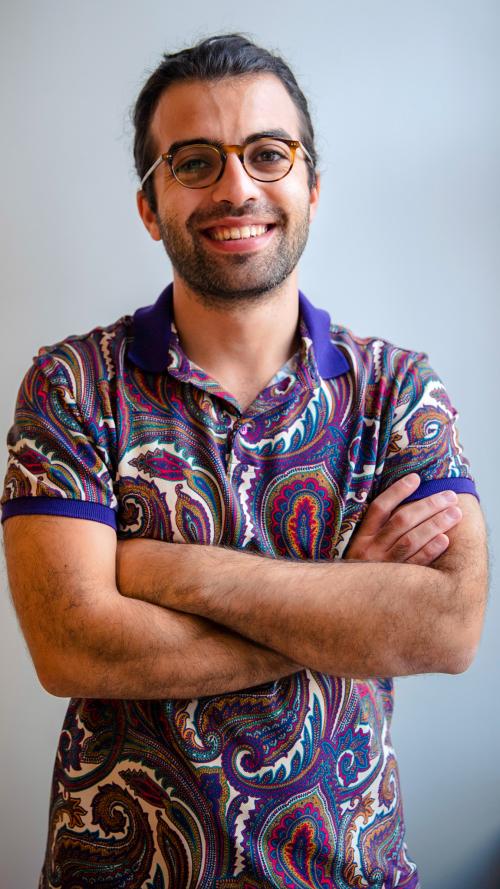 Transparency in investing
According to Naim, Fennel is committed to an ethos of transparency, built on a promise to not make its customers the product.
"We don't accept payment for order flow," Naim said. "A lot has been said about how payment for order flow (PFOF) hurts individual investors, but it's become a norm among other brokerage firms. Essentially, brokerages use PFOF to sell their customers' orders and data to large financial institutions. Many of these institutions are willing to pay millions for these orders because the information they gain from it is more valuable. And that's coming at the expense of the little guy."
"We also don't lend out securities," he added. "Many brokerage firms lend out the shares in their customers' portfolios, just like a bank uses customer deposits to finance loans. When a bank does it, it's using your money to invest in whatever it sees fit. So we don't think it's right for brokerages to lend out securities — especially because it can take away that person's right to participate in shareholder votes."
To give its users an overview of a company's ESG practices, Fennel compiles data from roughly 700 different ESG metrics. What is a company's carbon emission footprint? Do they report on pay disparities between men and women? And what are their forced labor practices? These are just some of the questions that investors can investigate using Fennel.    
"These are things that Gen Z and millennials really care about," Naim said. "How do we have an impact on the world? Well, it turns out you can both do well for yourself financially and help the planet in certain ways by putting pressure on public companies."
As Fennel continues to grow, Naim and his colleagues are eyeing a 2023 public launch. Naim, who paused his doctoral education to launch Fennel, credited the support from his UC Davis advisors as being integral to Fennel's fledgling success.
A Promethean origin
Naim didn't start his UC Davis studies with a professional interest in finance and economics. As a physics student, he devoted his time to the detection and study of dark matter with Mani Tripathi, Distinguised Professor of Physics and Astronomy. Outside the UC Davis campus, Naim applied his knowledge in the dark matter detection arena to nuclear reactor monitoring at the Lawrence Livermore National Laboratory, where he worked as a research assistant.
But then, Naim enrolled in a class called "Econophysics, the Statistical Physics of Financial Markets," taught by John Rundle, Distinguished Professor of Physics and Astronomy. The course changed everything.
"I got hooked with trading," Naim recalled. "I started to create my own trading algorithms, so I'd go into lab, go into the Ph.D. program, come home and then work on my trading algorithms."
As Naim's interest in finance grew, he was inspired by events like the GameStop movement and ExxonMobil's reshuffling of their board of directors to better align with combating climate change. A sea change was happening and Naim wondered how he could apply his skillset to more concrete problems, like the climate crisis. It seemed like his fingers were on the pulse of a movement. People were investing according to their values. So, with the support of friends, family and mentors, and a lot of hard work, Fennel came to fruition. 
The name Fennel itself stems from the myth of Prometheus, the Titan god of fire who brought knowledge and technology to humanity.
"His name literally means forethought," Naim said. "If you're a financial institution or if you're an investor, you should start to think of ESG issues as the future because it allows people to make purchasing decisions based on whether a company is sustainable in the long term."
And how did Prometheus transport fire to the humans?
In a hollow stalk of fennel.
For the app Fennel, that fire, that knowledge, is the data they aggregate from companies.
"That's the real fire, that's how you create change," Naim said.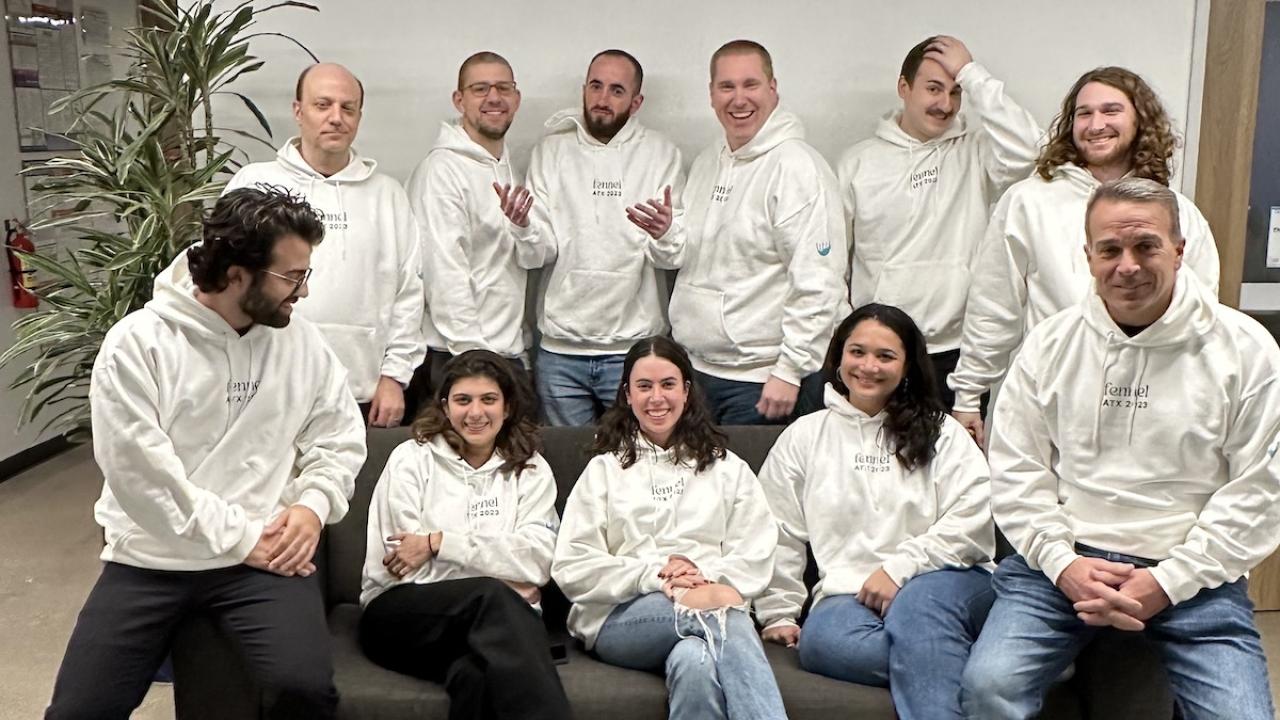 Primary Category
Secondary Categories
Tags