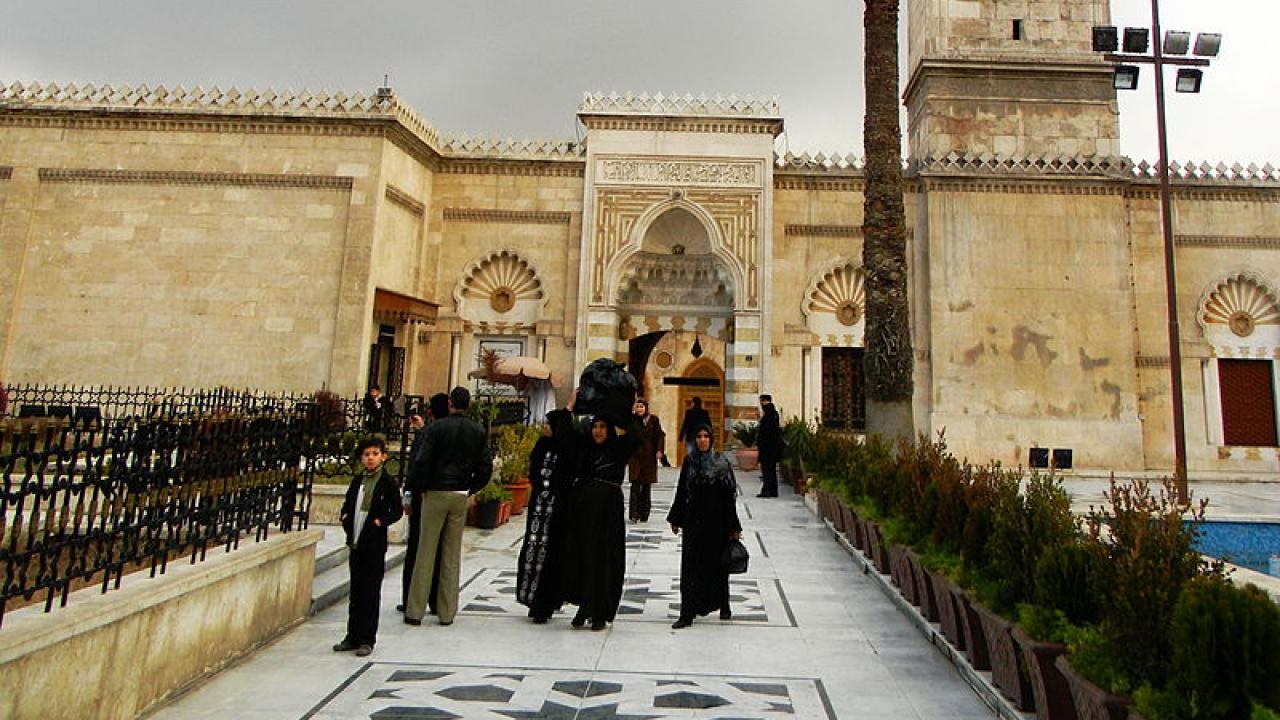 Human Rights Studies at UC Davis launched a new lecture series Jan. 19 with a talk focusing on the destruction of cultural heritage, property and rights.
In his introduction, program director Keith David Watenpaugh showed a picture of himself in Aleppo, Syria, with the 900-year-old minaret of the Umayyad Mosque rising behind him. In the next photo, the minaret was a pile of rubble, destroyed by a Syrian army tank shell in 2013.
"I felt that loss terribly," said Watenpaugh, who lived in Aleppo. "For the people of Syria and other places, this is the very fabric that makes up their lives."
The destruction of such places is known well to the first speaker in the series: Karima Bennoune, a law professor at UC Davis, is United Nations Special Rapporteur in the field of cultural rights and has investigated and issued reports on such destruction.
"Cultural rights are sometimes seen as a luxury, but nothing could be further from the truth," Bennoune said. "They go to the core of who we are."
She spoke about the well-documented demolition of historic and religious sites and objects by the Taliban in Afghanistan. At the National Museum of Afghanistan, members of the Taliban "went from room to room with pickaxes," she said. There are also lesser-known but significant losses in Mali and Yemen, she said.
Bennoune painted a broad picture of damage to cultural heritage and attacks on cultural rights, noting that the coordinated terrorist attacks in Paris in November 2015 fall into that category because they took place at  places where people come together to enjoy their cultural rights—cafés, restaurants and a concert.
The enforcement of international human rights norms, including in the cultural rights field, needs to be greatly improved, and Bennoune called on the next generation of human rights advocates to take up that challenge. 
The talk at the Jan Shrem and Maria Manetti Shrem Museum of Art was the first of four that will take place through the spring quarter. It was attended by about 200 people – many more than could fit in the lecture room with the audience spilling into the lobby.
"I take this as a sign that there is great interest in human rights and a sign of hope," Bennoune said. "I believe it is really up to all of us to defend the right to culture."
Read more about the series and upcoming talks.
— Jeffrey Day, content strategist in the UC Davis College of Letters and Science
Category
Tags