Faculty Win International Awards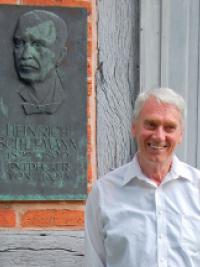 David Traill, professor emeritus in the Classics Program, has won the Schliemann Medal for his work on one of the world's best-known archeologists. The medal commemorates scholarship involving Heinrich Schliemann, who was the excavator of Greek archaeological sites Troy and Mycenae. The medal, given by the Heinrich-Schliemann-Gesellschaft (Society) in Germany, was presented to Traill at the German consulate in San Francisco.
Traill, who taught at UC Davis from 1970 to 2010, is author of Schliemann of Troy: Treasure and Deceit and Excavating Schliemann and co-edited Myth, Scandal, and History: The Heinrich Schliemann Controversy and a First Edition of the Mycenaean Diary. In Schliemann of Troy, published in 1997, Traill argued that Schliemann was one of the greatest frauds of modern archaeological history.
"It is a significant award for those studying Schliemann and I'm grateful for being awarded the medal despite my findings about Schlieman," Traill said.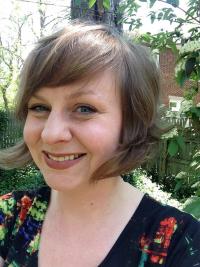 Eva Mroczek's book The Literary Imagination in Jewish Antiquity (Oxford University Press, 2016) has been awarded the Manfred Lautenschlaeger Award for Theological Promise. The book is a study of how early Jewish writers imagined sacred writing before the Bible existed as a concept and treats early Jewish literary culture on its own terms, rather than as a precursor to later Jewish and Christian texts.
Mroczek is an assistant professor of religious studies. The award is administered by the University of Heidelberg's Research Center for International and Interdisciplinary Theology and recognizes outstanding doctoral or first postdoctoral works on any religious tradition from all academic fields and any country. The award is given annually to 10 scholars selected by an international committee. Winners are invited to an awards ceremony in Heidelberg and a seminar where they present their current research.
Biblical Studies did a recent audio interview with Mroczek about her studies. 
Margherita Heyer-Caput, professor of Italian, received the Association of Women Entrepreneurs and Corporate Executives (AIDDA) Prize in her native Sardinia. It recognizes her scholarship about the Nobel Prize-winning writer Grazia Deledda whose work was inspired by Sardinia. The ceremony took place in the Council Chamber of the City Hall in via Roma, Cagliari, the city in which Heyer Caput was born. 
— Jeffrey Day, content strategist in the UC Davis College of Letters and Science
Primary Category
Tags