Faculty Honored by Campus Peers for Research, Teaching Excellence
Professor of Psychology Gail Goodman selected for Academic Senate's highest award.
Seven College of Letters and Science faculty are among 16 UC Davis scholars honored by the Academic Senate and Academic Federation this year.
The Academic Senate's highest honor, the Faculty Distinguished Research Award, goes to Gail Goodman, distinguished professor of psychology. The celebration surrounding the awards, which honor teaching, research and public service, will again look different this year due to COVID-19, as there will be neither an awards reception nor lecture given by Goodman, as is tradition for the top award recipient.  
Six faculty in the college were recognized for their teaching excellence. Read more about their impressive accomplishments below.
Academic Senate
Faculty Distinguished Research Award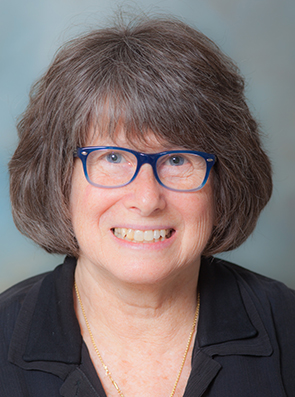 Gail Goodman, Distinguished Professor in the Department of Psychology, has made foundational contributions to the fields of developmental, cognitive and clinical psychology. Her research spans multiple topics, including:
Memory in children and adults with histories of maltreatment.

True and false memory for traumatic childhood events.

Eyewitness testimony and forensic interviewing.

Foster care experiences.

Developmental psychopathology.

Trust in government.
Her discoveries have led to the current core knowledge regarding child witnesses and their capabilities and needs. Her work has also informed governments and influenced laws and legal practices in a number of countries, and has shaped best practices in child protection, and child and youth well-being. Goodman's research is often cited in courts of law and was cited pivotally in the U.S. Supreme Court's majority opinion in Maryland v. Craig (1990), which upheld a state law allowing child abuse victims in certain circumstances to testify via one-way closed-circuit television.
Distinguished Teaching Awards: Undergraduate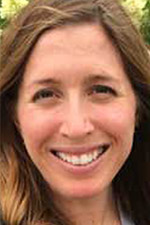 Caitlin Patler
Assistant Professor, Department of Sociology
She is recognized for her excellent teaching in sociology, particularly with immigration topics. In a public sociological tradition, her teaching and mentoring contextualizes individual experiences within broader social structures and processes, and she connects the real world with the classroom in important ways. She combines coursework with research, having mentored 48 undergraduate students in various projects, such as undergraduate research with the UC Immigrant Legal Services Center and through the Mentorships for Undergraduate Research in Agriculture, Letters and Science, or MURALS, program. Many of her undergraduate students go onto graduate school and work in government agencies and nonprofit organizations.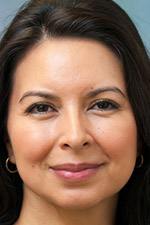 Jeanette Ruiz
Assistant Professor of Teaching, Department of Communication
Ruiz is recognized for her outstanding contributions to teaching in communication. In less than five years, she has demonstrated a track record of excellence not only in the classroom but in every facet of undergraduate teaching — curriculum development, instructional innovation, project-based learning, ongoing professional development and mentoring, particularly to students from first-generation backgrounds. Students consistently praise her enthusiasm and commitment, her real-world knowledge and her caring demeanor. As one nominator states, "Dr. Ruiz is a rare gem who has made a huge, positive impact on the lives of many UC Davis students, both in and out of the classroom."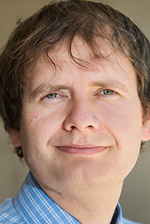 Jaroslav Trnka
Associate Professor, Department of Physics and Astronomy
He is celebrated for his exemplary record in undergraduate teaching. Trnka teaches introductory physics to more than 1,400 students and consistently receives rave evaluations. He excels in presenting difficult concepts clearly and uses a variety of innovative techniques and in-class demonstrations to enhance learning. He goes above and beyond to connect with his students; his nominators noted how "we felt talked to, not talked at, and our mistakes were expected, respected and inspected." With both a heavy teaching load and an active research program, Trnka is admired as an outstanding undergraduate educator.
Distinguished Teaching Awards: Graduate and Professional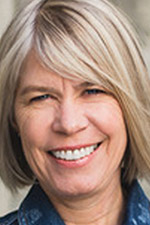 Laura Grindstaff
Professor, Department of Sociology
She is recognized for her exceptional contributions to graduate education in the Department of Sociology and on the campus more broadly. For the past five years, Grindstaff has chaired her department's Graduate Program Committee, which oversees the annual progress of all students in the doctoral program, and over the course of her career she has served on an extraordinary number of individual graduate student committees — 133 in all, many of them as chair. A feminist ethnographer focused on U.S. media and popular culture, she particularly attracts women, first-generation, LGBTQ and underrepresented minority students across multiple disciplines, including cultural studies, performance studies and the feminist theory and research-designated emphasis. According to her students, she consistently challenges them to consider issues of power and inequality in knowledge-production, not only in the world around them, but in the research process itself. In the words of the nine students who nominated her: "Laura is fiercely committed to graduate students' needs and interests. … She acts more like a co-author than an advisor, despite knowing the conventions of qualitative research will not appropriately recognize the depth of her contributions. … Her dedication to graduate mentorship, diversity and retention, and innovative pedagogy has made a profound, invaluable mark on our department and the UC Davis community as a whole."
Academic Federation
Excellence in Undergraduate Teaching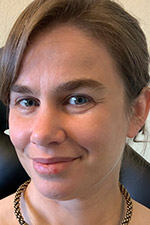 Sarah Lievens
Lecturer, Department of Chemistry
She is recognized for her remarkable and accessible teaching of organic chemistry, a notoriously challenging subject. Her ability to make this material comprehensible for students, particularly during a period of remote teaching during the pandemic, is outstanding, nominators said. In their reviews, students and colleagues said her humor, compassion and enthusiasm distinguish her as an excellent teacher.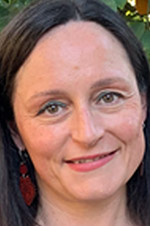 Monica Torreiro-Casal
Lecturer, Department of Chicana and Chicano Studies
A devoted teacher committed to supporting every student, she creates dynamic, engaging and interactive classrooms that support learning from shared experiences, according to students who nominated her for this award. Her curriculum is rigorous, and her teaching methods help students think critically, reflect on their lives and learning, incorporate self-care as part of their academic paths, and broaden their skills in taking the role of the other. Nominators said Torreiro-Casal has positively impacted her students' growth, academic success and future careers.
— Adapted from an article in Dateline UC Davis
Primary Category
Tags