Letters & Science Faculty Receive Academic Senate Awards
Recognized for excellence by their peers, three faculty in the College of Letters and Science have received service and teaching awards. 
Nolan Zane
Professor, Departments of Psychology and Asian American Studies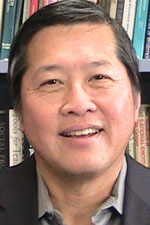 For more than 30 years, Professor Zane has supported community-based organizations (CBOs) that serve ethnic minority communities. His technical assistance and grant writing has resulted in millions of dollars for CBO initiatives, such as his work in writing a contract bid for $6 million to fund mental health care at the largest Asian American mental health care agency in Los Angeles. Moreover, Professor Zane has testified or consulted on the mental health issues of ethnic minority communities for the Presidential Task Force on Evidence-Based Psychological Practice, the National Institute of Mental Health, the National Institute on Drug Abuse, the Center for Substance Abuse Prevention, the Agency for Healthcare Research and Quality, the California Legislature and other nonprofit organizations that serve minority communities.
Matthew Stratton
Associate Professor, Department of English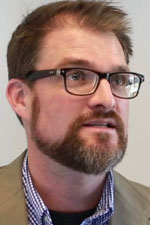 He administers the undergraduate program in his department and, in his own teaching, exemplifies the best qualities of UC Davis faculty, with one student describing him as, "the epitome of what any youth entering college hopes to find: a professor who pushes you to challenge your assumptions about the world around you, exposes you to new ways of thinking critically and coherently, and motivates you to do original and high quality work." A passionate and rigorous teacher, Stratton has earned outstanding evaluations from students in introductory and advanced courses alike.
Colin Milburn
Gary Snyder Chair in Science and the Humanities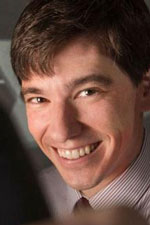 Professor Milburn has wide-ranging interests, as you can tell from his faculty positions in the Departments of English, and Cinema and Digital Media; and in Science and Technology Studies. His work focuses on the relations of literature, science and technology. Professor Milburn's courses, covering subjects as diverse as video games, cyberpunk culture, the history of science and Jacques Lacan's contributions to critical theory, received accolades from students and colleagues. "I wish I could just keep taking this course forever," one student wrote. In addition to teaching, Professor Milburn has served on 34 dissertation committees and is director of the ModLab, an experimental laboratory for media research and digital humanities.
Primary Category
Tags