5 College Faculty Join Ranks of Chancellor's Fellows
Five early-career faculty members in the UC Davis College of Letters and Science are adding a new title after their names: Chancellor's Fellow, in recognition of their outstanding work in academia. Each keeps the title for five years and receives $25,000 in philanthropic support for research or other scholarly work.
They are among 12 faculty across the campus in the 2020–21 class of Chancellor's Fellows.
Chancellor Gary S. May congratulated the fellows: "Your achievements are impressive and inspiring. I know that with this recognition, you'll continue to contribute in significant ways to your research and teaching."
They bring to 166 the total number of Chancellor's Fellows who have been named in the program's 21-year history, with funding from the UC Davis Annual Fund, Davis Chancellor's Club and UC Davis Parents Fund.
"We are also thankful for our donors, who recognize the excellence of our early career faculty and provide the kind of support that allows them to flourish," Chancellor May said.
Shaun Keister, vice chancellor of Development and Alumni Relations, said Chancellor's Fellows awards are particularly noteworthy because the funding is unrestricted. "It gives our faculty members the flexibility to take their work in new and exciting directions," he said.
"When you combine high-caliber faculty and a supportive community, you get the top research university that we are."
Learn more about the 2020–21 Chancellor's Fellows (click anywhere in each box below to see the fellow's faculty page):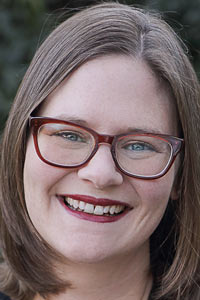 Eliza Bliss-Moreau
Associate professor, Department of Psychology
Bliss-Moreau has pioneered cross-disciplinary studies of affect — the foundation of emotions — in both humans and nonhuman primates. She uses multiple methods — from lab experiments in neuroscience and psychology to fieldwork — to investigate the development of affect across lifespan as well as how environmental factors, such as social context, influence affect. Bliss-Moreau also has a research program investigating neurodevelopmental diseases, including fetal Zika virus infection and Alzheimer's disease.
"Her work at the intersection of human psychology and primate research is — frankly — incredible. The way in which she is taking assumptions we affective psychologists make about the origins and basicness of human emotion and personality and testing them directly with innovative and rigorous methods is unprecedented." — Dana R. Carney, associate professor, Hass School of Business, and director, Institute for Personality and Social Research, UC Berkeley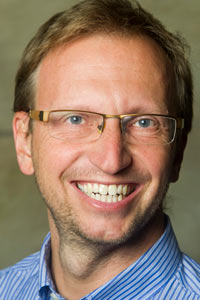 Davide Donadio
Associate professor, Department of Chemistry
Donadio is a theorist who uses modeling to investigate materials' properties and chemical reactions across multiple scales of size and time. He uses approaches such as molecular simulations and machine learning to study problems such as heat transfer in materials, reactions at surfaces and in solutions, crystal growth and the chemistry of the surface of ice crystals.
"In my view, Davide Donadio is a star: He has already achieved international visibility but I have no doubt his star will continue to rise." — Daan Frenkel, professor, University of Cambridge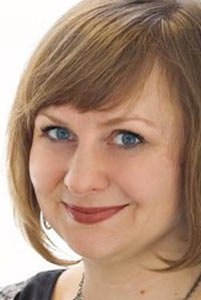 Eva Mroczek
Associate professor, Department of Religious Studies
Mroczek, director of the Jewish Studies Program, is a scholar of early Jewish literary and cultural history. Her first book, The Literary Imagination in Jewish Antiquity, illustrates how early Jewish writers imagined their own sacred writing before the Bible existed as a concept. It won the De Long Book History Prize from the Society for the History of Authorship, Reading and Publishing, and the Manfred Lautenschlaeger Prize for Theological Promise. Her current projects include "Out of the Cave: The Possibility of a New Scriptural Past," an intellectual history of manuscript discovery stories, and a guide to imaginary books in ancient and medieval Jewish lore. She received the Frederick Burkhardt Residential Fellowship for Recently Tenured Scholars from the American Council of Learned Societies to support research for "Out of the Cave."
"Professor Mroczek has been a vital addition to the Department of Religious Studies, expanding access, enrollments and the department's research profile in the ancient religious world. The study of ancient texts often presents enormous challenges to productivity. Professor Mroczek has been very impressive both in terms of quantity and in terms of impact on her field." — Ari Kelman, interim dean, College of Letters and Science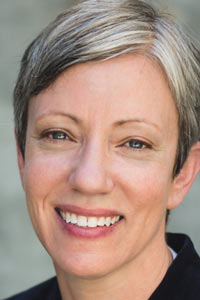 Stephanie Mudge
Associate professor, Department of Sociology
Mudge is a historical, political and economic sociologist specializing in the theoretically driven analysis of Western politics, economies and economic expertise. Her award-winning book, Leftism Reinvented: Western Parties From Socialism to Neoliberalism, develops a centurylong comparative, historical and biographically sensitive analysis of the American Democrats, the German and Swedish Social Democrats, and the British Labour Party. She has also written on Bitcoin, European integration, the European Central Bank and the history of neoliberalism.
"A common thread running through her varied research projects is how and why Western political institutions, especially those on the left, work against democratic representation of disadvantaged people in mainstream politics." — Ari Kelman, interim dean, College of Letters and Science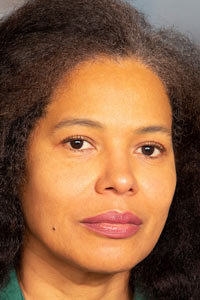 Branwen Okpako
Associate professor, Department of Cinema and Digital Media
Okpako is a writer, director and editor of film who specializes in multiple genres: documentary, fiction and hybrid film as well as video art installation. Her work focuses on people of African descent both in continental Africa, especially Nigeria and Kenya, and in the African diaspora, especially in Germany. Her topics range from the entanglements of colonialism to globalization experienced at the level of the individual. In 2019 she received the Faculty Scholar Award: Center for the Advancement of Multicultural Perspectives on Social Science, Arts and Humanities, or CAMPSSAH. Her current projects include "Freedom" and "Zora and Fannie."
"Her work ... is as astute and perspicacious as it is clearly communicated, generous and groundbreaking. In an area of scholarship in which there has long been too little support and attention, Professor Okpako is a shining light; her work is absolutely essential." — Frieda Ekotto, professor of Afroamerican and African Studies, comparative literature and Francophone studies, University of Michigan
— Adapted from an article in Dateline UC Davis
Primary Category
Tags