What can the Great Depression and its aftermath teach us about "current unpleasantness" in the U.S. economy? On May 11, 2016, Professor of History Eric Rauchway offered some clues through a discussion of his latest book The Money Makers.
Moderated by Professor of Economics Christopher M. Meissner, the event represented a combining of two series: ISS Noon Lectures and DHI Brown Bag Book Chats.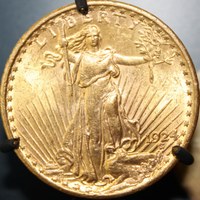 Subtitled How Roosevelt and Keynes Ended the Depression, Defeated Fascism, and Secured a Prosperous Peace, Rauchway's book places Franklin Delano Roosevelt at the center of a worldwide monetary revolution.
Roosevelt wanted to end the Great Depression in a way that preserved capitalism and democratic institutions. His decision to take the U.S. off the gold standard was key to the country's economic recovery. But his monetary policy has been given scant credit—until now.
This report originally appeared on the website of the UC Davis Institute for Social Sciences. 
Tags