Greetings from the New Dean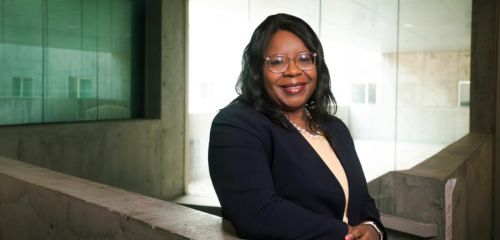 On August 1, I began service as the dean of the College of Letters and Science. I am proud to be part of the Aggie community and I am excited by all I have seen and learned thus far. I feel very optimistic and energized by the opportunities for us to work together in advancing the goals of the College and the university.
I want to thank Ari Kelman for his thoughtful leadership as interim dean during the past year and a half. He steered our community forward through many challenges, and his work is deeply appreciated. While he will be missed in the Dean's Office, I hope you will join me in congratulating him on his new role as faculty advisor to Provost Croughan. 
As your dean, I will do all I can to amplify the College's research, creative works and learning, and build upon our existing strengths while generating new ones. I am a passionate advocate for student success and am dedicated to preparing every single undergraduate and graduate student for a bright future. I also will champion diversity and inclusion within the Letters and Science community, particularly as we build a strategic plan to guide our College for years to come. Together with our wonderful faculty, staff, alumni, supporters and students, I know we have many exciting opportunities to make Letters and Science shine.
My office is hard at work planning a collegewide listening tour for me to connect with you this fall. It is very important to me that I learn about your work and ideas, listen to your input and hear your concerns so that we can better collaborate on a bright future for the College. More details will be provided soon.
I am so grateful to be a part of this impressive academic community. As summer comes to a close, I wish you a smooth return to campus and look forward to seeing you soon.
Sincerely,

Tags