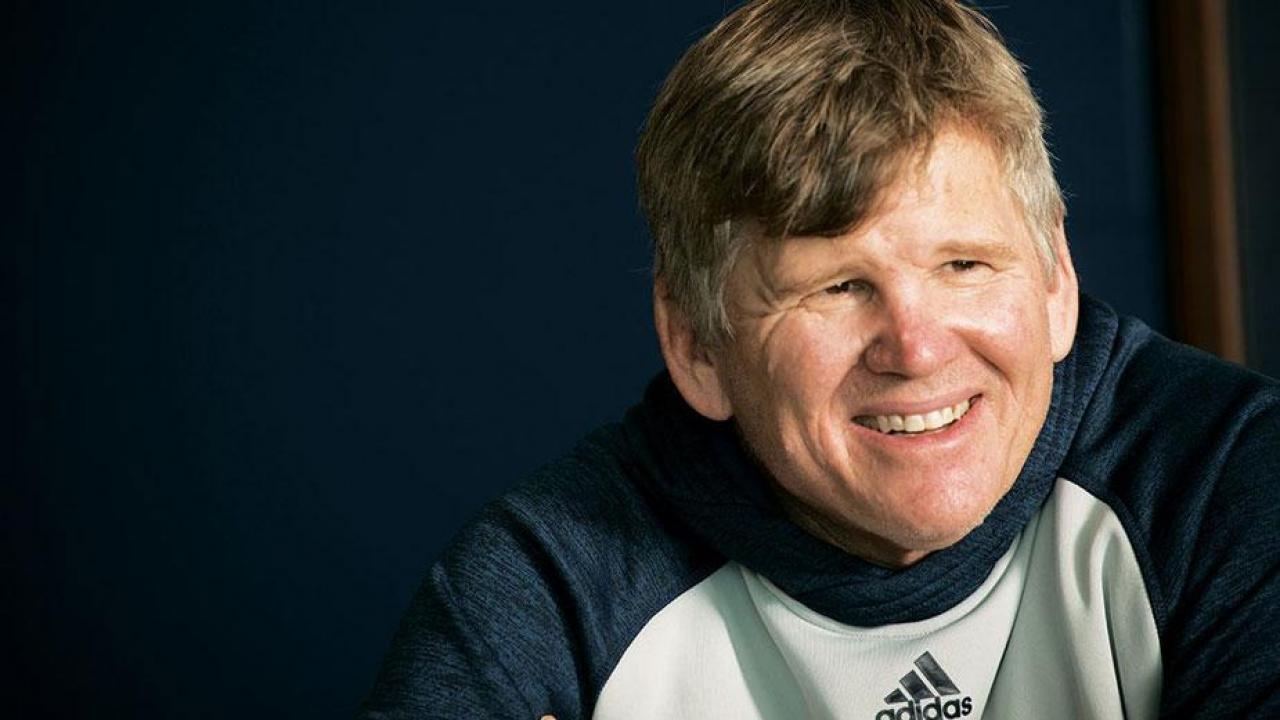 UC Davis' Dan Hawkins (B.A., physical education, '84) was named the nation's coach of the year among Football Championship Subdivision schools.
The honor, announced Dec. 12, follows his being named co-coach of the year of the Big Sky Conference, after he and his team earned UC Davis' first championship in the Big Sky and a berth in the FCS national playoffs for the first time since moving up to Division I in 2007.
Hawkins, in his second season as head coach at his alma mater (he graduated in 1984), led the Aggies to a 7-1 record in the conference and a 10-3 overall record after going 3-5 and 5-6 the year before. Along the way in 2018, the Aggies made it into the top-25 FCS rankings for the first time — rising as high as No. 4.
A national panel of 153 sports information and media relations directors, broadcasters, writers and other dignitaries voted for coach of the year — officially the STATS FCS Eddie Robinson Award, named for the man who coached at Grambling State University for 56 years.
Hawkins is UC Davis' first recipient of the Eddie Robinson Award in its 32-year history and the Big Sky's fourth national coach of the year in the conference's 56-year history.
Read the full story in Dateline UC Davis.
Category
Tags