Michael Poland: Life at the Living Edge
Mike Poland (B.S. '97, Geology) fell in love with volcanoes as a child, but it was dinosaurs — and UC Davis — that steered him toward a career in geology. Specifically, the dinosaurs in the 1993 blockbuster Jurassic Park. As Poland was driving around Sacramento that summer, he heard UC Davis Professor Richard Cowen, with his plummy British accent, on Capitol Public Radio chatting about the film's dinosaurs. 
"He had the most amazing voice, and he was clearly very passionate about the subject," Poland recalls. That was enough to convince Poland to sign up for Geology 1, which Cowen was slated to teach in the fall. "Although when I showed up for the class, the professor did not have a British accent." Because of scheduling conflicts, instructor Rand Schaal was leading the course instead. "I was initially very disappointed, but Rand was amazing. He was a fantastic professor," Poland said.
"I credit the UCD experience with who I am and where I am today."
Schaal and Cowen were the first of many "great people" Poland said he encountered in the geology department, now the Department of Earth and Planetary Sciences. "The faculty and graduate students in the geology department were so open and willing to share their knowledge that it changed my perspective on how you can communicate and interact with people," Poland said. 
Poland's interest in volcanoes stretches back to childhood and the memory of Mount St. Helens erupting in May 1980. Growing up in Sacramento, he also loved family camping trips to California's volcanoes — Mount Lassen and Mount Shasta. But he didn't know geology could be a career until coming to UC Davis. "I always intended to be a business major," Poland said. "I had this image of earth scientists sitting in the desert dusting off rocks."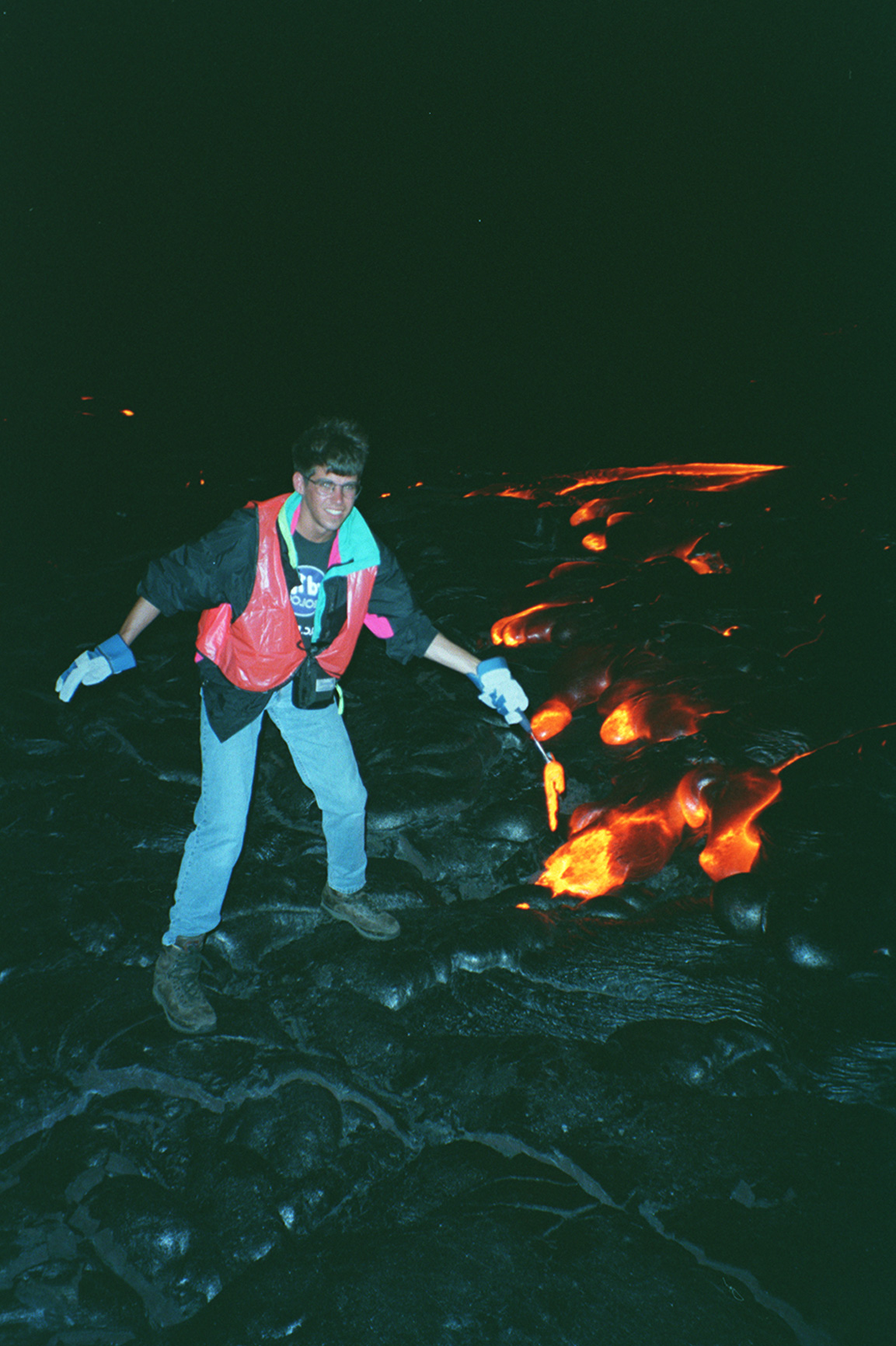 At UC Davis, Poland was encouraged to pursue his interest in volcanoes through incredible opportunities from faculty including Ken Verosub, Peter Schiffman and Roland Bürgmann. Poland presented his undergraduate research at a professional conference, worked in laboratories and traveled to Hawaii as a field assistant. "I feel very lucky I had the opportunity to be in this department. The professors I met were great people who took an interest in me and what I wanted to do. Every professor wanted to foster my interest and help me succeed," Poland said. 
    
After UC Davis, Poland earned a doctorate at Arizona State University and embarked on a career with the U.S. Geological Survey, including stints at the Cascades Volcanoes Observatory and the Hawaiian Volcano Observatory. In Hawaii, he mapped the magma chamber underneath Kilauea Volcano and helped monitor the path of lava flows threatening the town of Pahoa. In 2017, he was appointed scientist-in-charge of the USGS's Yellowstone Volcano Observatory, a virtual collaboration created to strengthen the long-term monitoring of volcanic, earthquake and geothermal activity in Yellowstone National Park. 
Poland's skills in communicating science will be put to the test at Yellowstone, which receives intense scrutiny from the public and the media. He views the challenge as an opportunity. "There's clearly a hunger for more understanding of Yellowstone, and we need to supply that information to engage the public and excite people about the science."
— Becky Oskin, content strategist in the UC Davis College of Letters and Science
Primary Category
Tags